Our smartphones act like a great companion while travelling or when we get bored. What all it requires to make that boredom vanish is a smartphone loaded with great games! Besides killing boredom, gaming also acts like a stress buster for most of us.
While Google Play store is loaded with plethora of games, we understand it becomes difficult to decide which game is worth downloading. If you are a gaming freak, an 'Android smartphone user', and often get bored, we've got a list of the top 5 racing games which are entertaining, addictive and you just can't wait downloading. Read on to find out 5 best racing games for your Android smartphone you should download now!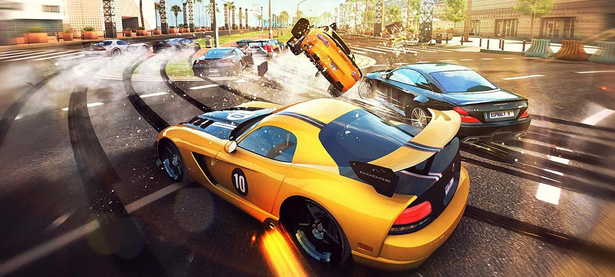 Top 5 Racing Games For Your Android Smartphone
Below is the list of 5 best racing games for Android in reverse order.
5. Highway Rider
Highway Rider is a riding game where the player rides a motorcycle on a highway loaded with traffic. The game is entertaining and has good graphics. The player has to pass thorough traffic including cars and trucks without bumping into them. However, the player gets points for passing close to cars and trucks. The rider has to keep moving on the highway close to traffic without crashing. It comes with customization options for rider and motorcycle.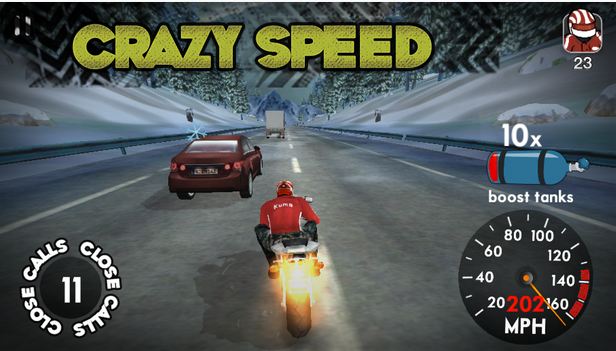 4. Fast Racing
This game gives an all new racing experience to the players. In this game, you can have quick race or career where you can purchase car and collect coins. The player competes with other cars and completes several laps.
It comes with options for upgrade and customization. Players earn cash rewards unlock new cars. Fast Racing is not a heavy game and can be easily installed. Difficulty level of this game is moderate and graphics level is also moderate. Overall, the game is pretty exciting.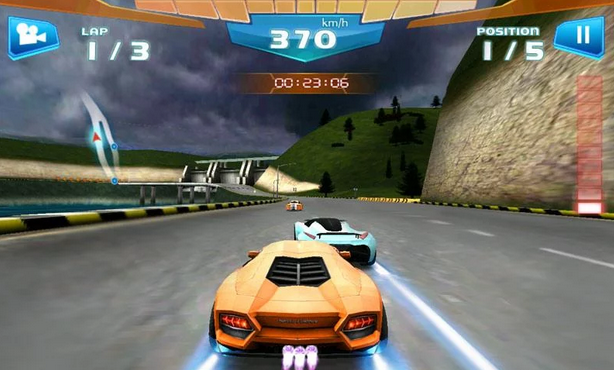 3. Real Racing 3
Known for its graphics, Real Racing 3 game is track racing game which looks very close to reality. You can play quick race or career and collect coins. The visuals of the game are great. Playing one level unlocks the next level. Damages on the car can be repaired using cash which the player has collected.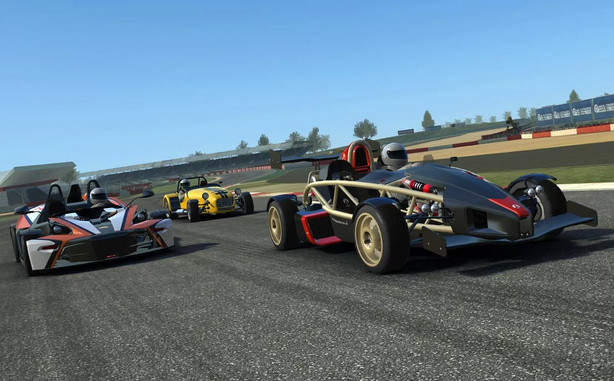 2. GT Racing 2
This game gives real car experience which is close to reality. There is also online playing mode enabling you to play with your friends as well other players online from across the world. You can play it solo or multiplayer. There are 71 cars in this game and 13 tracks. Tracks change lighting according to weather weather conditions and time of the day. It does not require the player to pay for damages or repairs. Overall, the game is thrilling with fairly good graphics.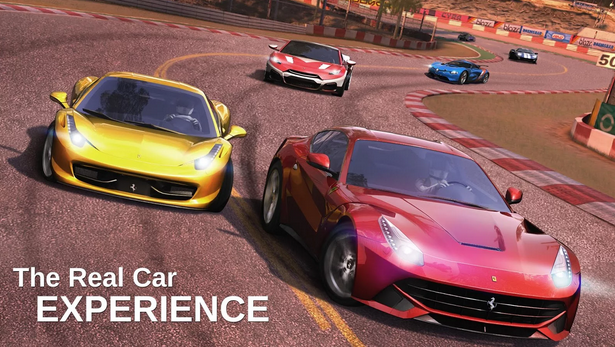 1. Asphalt 8: Airborne
This game tops the list of best 5 racing games. It comes with plethora of exciting features and numerous ramps. There rae 56 high performance cars in this game. Players can buy cars for the coins and cash they accumulate. This game can be played solo or multiplayer (online or Bluetooth). It offers polished graphics and outstanding soundtrack. Graphics are close to real and in sync with sound. Overall gaming exp is fun and exciting.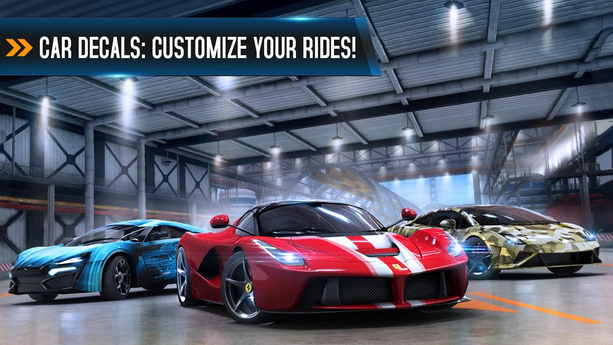 We would recommend this game to all gaming enthusiasts. So, what are you waiting for?  Download these games now and start gaming!
Video: Top 5 Racing Games For Your Android Phone
Tips For Buying A Smartphone For Gaming
While it seems that a high priced phone will be good at gaming, well, it is not always true to some extent. Even low priced smartphones can offer a great gaming experience. Check out our tips mentioned below before making a purchase decision for a gaming smartphone.
GPU: Look for a device with good GPU which can offer you great visuals.
RAM: You don't need a smartphone with 4GB of RAM to play a game. A phone with 1.5GB or more of RAM will do equally good.
CPU: Dual-core or Quad-core processors can give you decent fairly experience if you are not willing to buy an octa-core phone. However, a phone with an octa-core CPU does not imply that the gaming performance will be incredible.
Display: It is up to the buyer what display or screen size he thinks is appropriate. Ideal screen size for a gaming smartphone is more than 4.5-inches. Smartphones with oleophobic coating are advised. The touch responsiveness of the device should be good enough and smooth.
Display Resolution: Ideal screen resolution is 1080×720 pixels since smartphones with higher resolution will put more load on GPU and battery drainage will also be more.
Battery: Make sure that the smartphone packs a battery with good capacity since gaming drains battery much faster.
Storage: Make sure that the device comes with enough internal storage which saves all your games without struggling.
Software: While software does not impact gaming much, you need to remember that with Android OS you will be able to download games from Google Play store and on iOS you will have App store for the same.
Let us know what your favorite games are in the comments section below!
More related stories below: