Asphalt 8 the 8th iteration to the Gameloft's popular car racing game for mobile devices known as the Asphalt was launched on 22nd August 2013. After the success of Asphalt 7 Heat on Android and iOS mobile operating systems, Gameloft planned to introduce the gaming experience even better and therefore they have finally reached reached their destination with Asphalt 8 Airborne.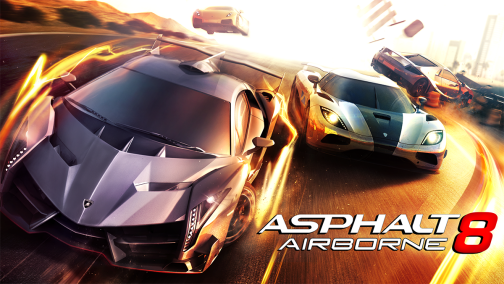 Asphalt 8 Airborne makes the racing experience much better and gives a real feel of driving the car. Reaching this saturation between the real and virtual graphics on mobile devices really deserves an applause to Gameloft. Unlike every other Ashpalt game released with a name, this time they have introduced some air lifts which can be seen during the gameplay video below thereby justifying the name Airborne.
As you could see in the video above, Ashpalt 8 has got much of an improvement when comparaing with the last year's Asphalt 7 Heat. Asphalt 7 was a bestseller on Android Play Store and iOS App Store with just 55 bucks price. Gameloft has undoubtely tried to create the same mobile gaming experience and that too at the same price point. Ashpalt 8 has some new racing tracks, background music, better handling and the real life graphics which looks beautiful and makes a direct contact with the player.
Conclusion
Our take on the Gameloft's new Asphalt 8 Airborne is 5/5. Counting on all the factors which are game design, the execution, the graphics, sound tracks, innovation and the price makes Asphalt 8 Airborne a hit. For just Rs. 55 you can get this awesome game on your Android and iOS device and can play it without any glitches because it has been developed keeping in mind the vast diversity of Android devices which adds one more point to its success which is compatibility. We would totally recommend you to buy this game because it is worth the money spent for.
More related stories below: