Have you ever wondered what happens when you make a search on your Facebook account? Once you search for a friend, page or personality etc. on your Facebook account, Facebook saves those searches, and suggestions for the same old searches appear when you make a new search. On one hand it is beneficial for you since you can easily find what you were looking for later, but by doing so, Facebook keeps a record of all your searches in its database.  If you want to get rid of the search history on your Facebook account, follow the simple steps mentioned in this post. Scroll down to find out tutorial on how to delete Facebook search history on your PC or smartphone.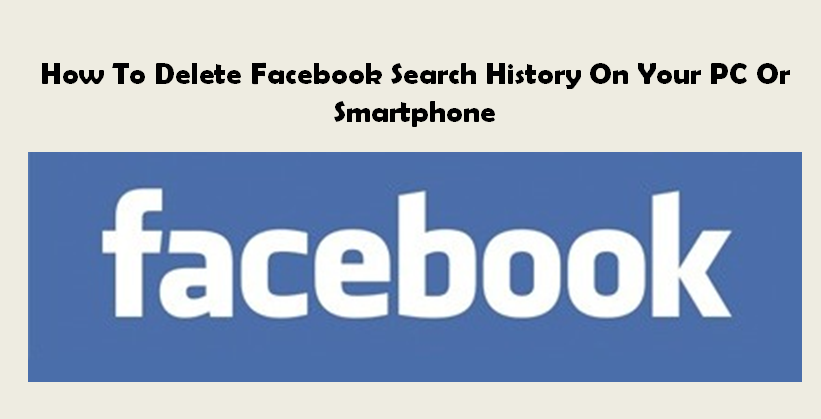 How To Delete Facebook Search History On Your PC or Smartphone
Follow the simple steps mentioned below to delete your Facebook search history.
On Your PC
Log into your Facebook account on your PC and click on the inverted triangle at the top right corner of Facebook Home page.
A drop down list will appear. Now choose 'Activity Log' option from the list.
This will take you to another page. Under 'Activity Log' title on the left hand side of the page, choose 'More' from the numerous options listed there.
It will display an expanded list. Now select 'Search' option from the list.
Now a page containing all your search history will be displayed. You can choose particular search which you want to delete and delete them separately by clicking on the block option. It will again show drop down with 'Delete' option. Choose the Delete option to get the search removed from your Facebook history.
To remove all searches at once, click on 'Clear Searches'. It will prompt you with a message, " your search history helps us show you better results when you search. Remember only you can see your searches."  Now click on the 'Clear Searches' option and there you go! All your search history has now been deleted from your Facebook account.
On Your Smartphone
Launch the Facebook app and go to Home page.
Tap on the search bar (with magnifying glass icon) at the top of the page.
This will show all your recent searches. Tap on Edit option at the top right corner.
You will be taken to 'Activity Log' page where all your searches will be displayed with dates. For deleting a single search, tap on the cross (x) on the right side of the search.
To delete all searches at once, tap on 'Clear Searches' option. It will confirm with a message 'Are your sure?' Choose confirm and all your search history will be deleted.
Stay tuned with us for more tutorials!
Also Read: How To Stop Game Notifications On Facebook
More related stories below: