OneNote
One of the elite pre-loaded Microsoft services that come with all the Microsoft devices, OneNote is the leading note-taking and team collaboration app in the market which is also available on desktops. It helps one to organize their routine activities, create task-lists and plans, and share them on-the-go. Notes can be written, voice-dictated, and even pictures can be embedded. Users can allow/disallow the receivers to edit the notes and can also sync existing and new notes.
More at: www.windowsphone.com/en-gb/how-to/wp7/office/use-office-onenote-mobile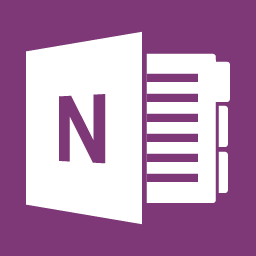 OneDrive
OneDrive is another significant mobile productivity tool. It enables the users to store all their documents, songs, videos, and much more in one place on the cloud so that they can have on-the-go access. Sharing heavy-sized files which cannot be sent through emails becomes easy with OneDrive.
About Lumia 535
Lumia 535 is the first-ever Lumia smartphone with the Microsoft branding. This mid-range smartphone comes with OneNote and 30 GB of OneDrive space, helping you work in a smart and streamlined manner, address storage issues, and thereby boost your productivity.
The device is powered by a 1.2 Ghz quad-core processor and a strong 1905 mAh replaceable battery. It has a 5-inch display, 5 MP wide-angle front camera, and 5 MP rear camera.
Do participate in our #AchieveMore contest here.
More related stories below: