Updated on 11th June 2015
While Microsoft Windows 10 is set to launch by the end of July 2015, new report from Neowin has revealed that the Windows 10 Mobile will be released in September. With a difference of nearly two months, mobile users will have to wait download Windows 10 Mobile on their devices.
According to the leaked slide, both versions of Windows 10 Mobile- consumer and entreprise will be available "late next quarter", which hints that the Windows 10 Mobile could arrive by the end of September. Microsoft has already released technical preview of Windows 10 for phones. Read on to find features and simple steps to download Microsoft Windows 10 Technical Preview on your phone.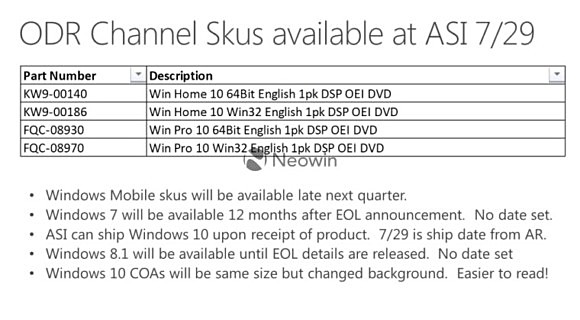 Updated on 13th February 2015
Microsoft has launched the Microsoft Windows 10 Technical Preview for Phones. It is available to download now on select Windows phones through Windows Insider Program. The devices which will support the first Windows 10 technical build include Lumia 630, 635, 636, 638, 730 and 830 while other Windows phone users will have to wait for some more time to download the technical preview of Windows 10 on their devices. Since Windows 10 build for phones is based on the same platform as that of Windows 10 technical preview for PC's, expect it to function in nearly the same manner.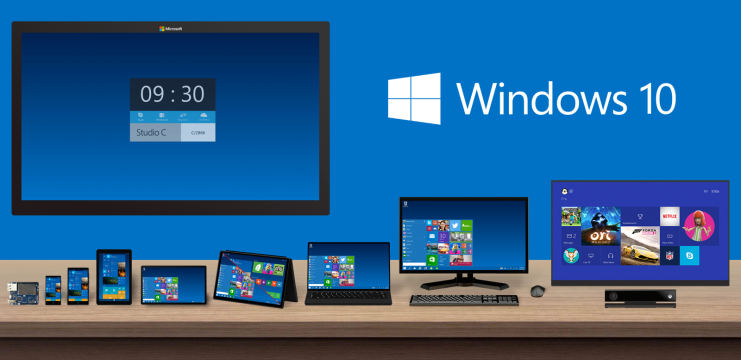 Features of Microsoft Windows 10 Technical Preview For Phone
The Windows 10 build will let you customize the start screen. You can now add a full-size background image on your device.
Number of Quick actions in Action Center will be more as compared to four quick actions offered in Windows 8.1.
It also features improved notification center which will enable you to take actions on notifications directly like dismissing an alarm and replying to a message.
The new Windows also brings Speech-to-Text feature which enables the users to get the words typed as they speak.
Users will also get improved photo apps on their devices which will show aggregated set of all local photos and OneDrive photos.
These are the features which have been embedded in the first build while the upcoming builds will come with more innovative features like Universal Office apps for Word, Excel and PowerPoint which work on all Windows 10 based phones, tablets and PCs. Another feature is new Mail and Calendar Universal Apps from the Outlook team in Office. The upcoming build will also come with IP-based messaging from Skype.
How To Get Microsoft Windows 10 Technical Preview On Your Phone
Visit Microsoft's official website and sign up for Microsoft Insider Program if your have not signed up already.
Register your smartphone.
Now you are ready to download Windows 10 technical preview on your Lumia smartphone.
You will receive the updates automatically as soon as they will be rolled out for users. In case you want to go back to the original operating system on your device, you can do that as well.
Video: Microsoft Windows 10 Technical Preview For Phones
Did you download the Windows 10 technical preview on your Windows phone? How was your experience? Share your views with us in the comments below. Stay tuned for more updates!
Also Read: How To Get Windows 10 Technical Preview On Your PC
Source: Neowin
More related stories below: