Google Meet has received a new feature that allows participants to virtually raise their hand to ask questions or indicate that they want to speak. Read more to find about How To Virtually Raise Hands in Google Meet Calls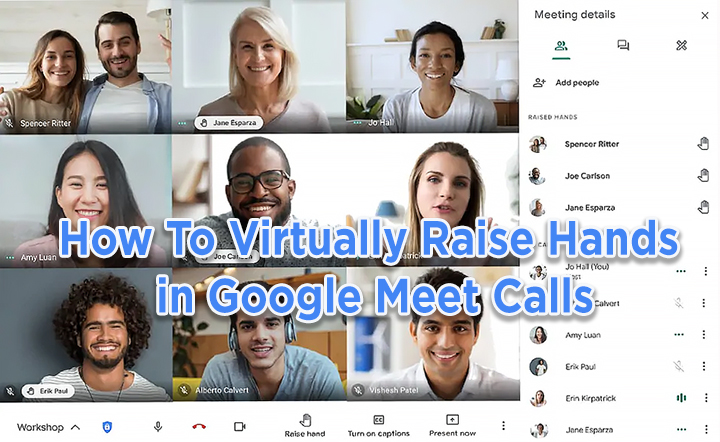 The new feature adds a Raise Hand button on the bottom of the screen during a meeting. The meeting moderator will be able to see the raised hands in the order that they were raised in.
If the moderator is on another tab (or doesn't have the Google Meet tab open), they will get a sound notification when someone clicks on the Raise Hand button.
The Raise hand feature is available to eligible users on Android, iOS, and the Web. It could take up to two weeks to reach all users.
The new feature is rolling out for users with Workspace Essentials, Business Standard, Business Plus, Enterprise Essentials, Enterprise Standard, Enterprise Plus, as well as G Suite Business, Education, Enterprise for Education, and Nonprofits plans.
However, it will not be available to users with personal Google accounts, Workspace Business Starter plans, or G Suite Basic customers.
Also read: How to Make Houseparty Video Calls While Playing Fortnite
How To Virtually Raise Hands in Google Meet Calls
During a conference on Google Meet, press the Raise Hand button on the bottom of the screen
Now, it will turn into a Lower Hand button that can be pressed to 'lower' your hands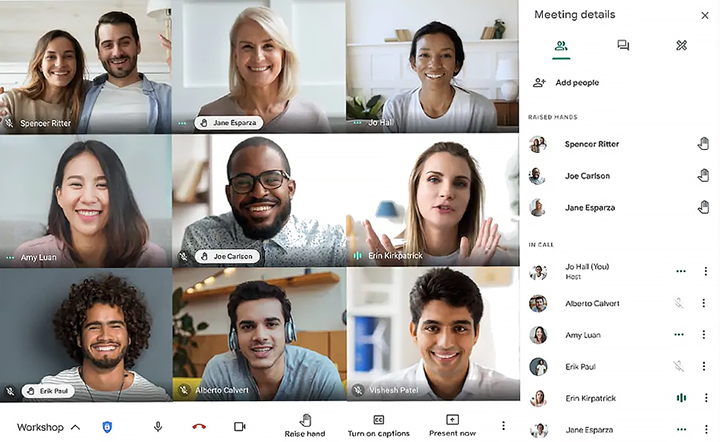 Note: All participants are notified when someone raises their hand. Meeting moderators can also lower a specific person's hand or lower all hands. If your hand is lowered, you will receive a notification.
Also read: How To Pin A Google Chat Conversation On Gmail
Conclusion
Google has introduced several new features to its video-conferencing service over the past few months.
The Google Meet aims to take on the popular Zoom app. Recently, several government concerns have been raised regarding vulnerabilities of Zoom.
The search engine giant claims that as of last week, Google Meet's daily meeting participants surpassed 100 million (with roughly 3 million new users every day).
Recently, Google Meet rolled out a feature that lets desktop users change their backgrounds on a video call.
Also read: How To Use Google Assistant Voice Commands On Android Apps
We hope the above-mentioned article was helpful. Let us know in the comments section below,
More related stories below: