Fortnite is bringing the Houseparty integration to the popular battle royale game. Now, you can make video calls in the game. Read more to find How to Make Houseparty Video Calls While Playing Fortnite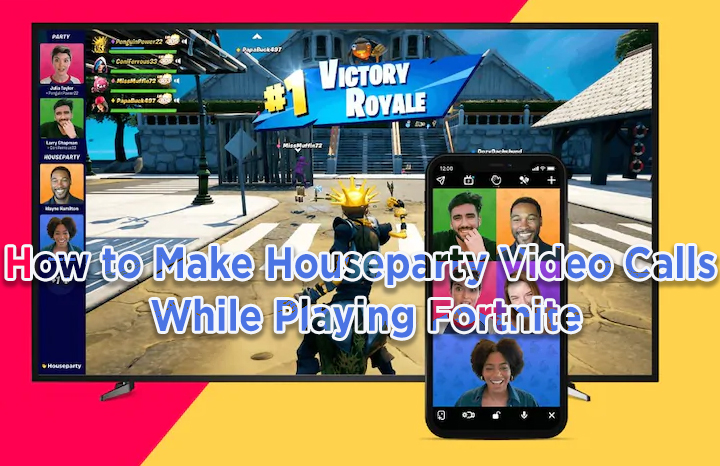 Last year, Epic Games acquired group video chat app Houseparty. Now, the company has been integrated into the studio's most popular game.
Now, you can connect with friends and family members via a video call while playing Fortnite. It can be accessed by Fortnite players on PC, PlayStation 5, or PlayStation 4.
For the new feature to work, your Epic and Houseparty accounts need to be linked. Also, the Houseparty app needs to be installed on a smartphone or tablet.
Also read: How To Pin A Google Chat Conversation On Gmail
Let us help you quickly set up or join a video chat session:
How to Make Houseparty Video Calls While Playing Fortnite
Open Houseparty app on your device
Connect to Fortnite through the Settings or TV icon
Invite friends to join you, or join them in a call
Launch Fortnite on PC or your PlayStation console
That's it! Chat with your friends while you play while seeing them on screen
Note: Houseparty video chat service is restricted to players over the age of 13. Only your Houseparty friends can join in on a video chat. You can also block people or limit the number of participants on call.
When a video chat is on, the video feed of you and your friends will be cropped around the face, with a colourful background that matches the bright palette of Fortnite.
Also read: How To Save Audio From Instagram Reels & Use Them In Your Reels
Note
Omce you link Epic and Houseparty accounts, you will also get a special Rainbow Fog Wrap to customise your weapon or vehicle.
For platforms other than PC or PlayStation, all you need to do is play five matches with your friends between November 20 and November 26. A free Wrap will be delivered to your account by December 4.
Also read: How To Use Google Assistant Voice Commands On Android Apps
We hope the above-mentioned article was helpful. Let us know in the comments section below,
More related stories below: