So finally after so much leaks and rumours, Google officially launched the much awaited Nexus 5 in major countries like U.S., Canada, U.K., Australia, France, Germany, Spain, Italy, Japan and Korea and this time with a coming soon tag on Indian Google Play Store, Google also announced it with a price tag of INR 28,999. The specifications and images of the device were already leaked on Google website. And these leaks now turned into true. Google and LG improved specification and hardware of new Nexus making it truly amazing device with better performance. So this will be the first device running latest Android  operating system Kit Kat 4.4 from Google out of the box.so now you just have to say 'Hello Google' without touching device, and it will start telling you whatever you want.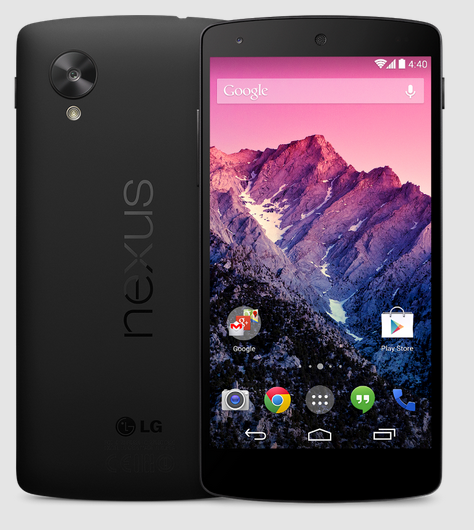 Talking about specifications it comes with full HD IPS display with 445 pixel per inch density. LG used Corning Gorilla Glass 3 this time with nexus. It is powered by2.3GHz Qualcomm Snapdragon 800 processor along with Adreno 330 GPU for better graphics performance. With 2 GB on board it will be truly amazing performer and running smoothest Android yet Kit Kat 4.4. The phone comes in two variants of 16 and 32 GB. There is 8 MP shooter at back with image stabilization. And  there is also a 1.3MP shooter for video calling. There is 2300mAh battery installed on it.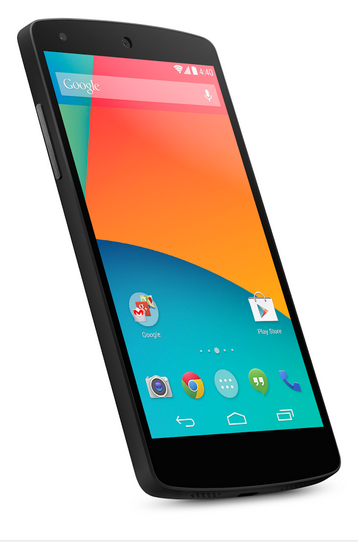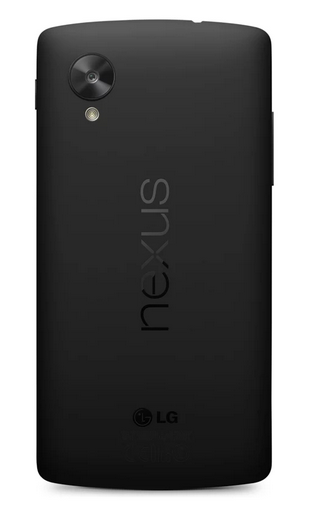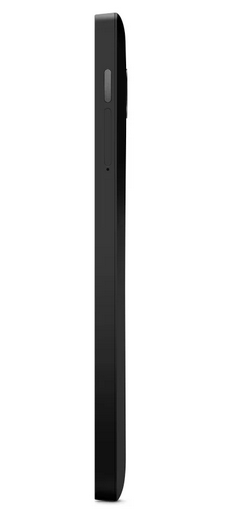 New Android Kit Kat makes it better
Make the best, purest, most perfect Android Phone, it's the Goal of Google Nexus Program.  One of the biggest feature in Kit kat is HDR+. It simply works like HDR works. When you shoot a picture with HDR enable, it automatically takes more than 1 photos and it tests a few shots and came out with a better photo on Android. There is not such a big customization or change in new operating system, but when you start using it you will fell it underneath.
A New Dialer app
Google totally rethought of Dialer and integrated Yellow pages into new dialer app. Now Dialer app allows you to search for a business or person and dial their number without ever having to figure it out.
Hangout replaces Messaging
Hangout is also one of the key feature of Kit Kat. It is more integrated into the operating system. There is a Hangout icon over there where used to be message icon. Hangout is updated to integrate with SMS. And even you can now do texting, voice and video calling too through only one app- Hangout.
"LG is proud to partner with Google again to develop the fastest, most powerful Nexus phone ever," said Dr. Jong-seok Park, president and CEO of LG Electronics Mobile Communications Company. "Nexus 5 offers the ultimate functionality in a modern design and is a testament to the level of innovation that can be generated when two great companies come together for a second act."
"We're excited to collaborate with LG on a new Nexus device," said Sundar Pichai, senior vice president of Android, Chrome and Apps at Google. "Google Nexus 5 is the slimmest and fastest Nexus phone to date and puts the latest platform innovations of Android 4.4, KitKat, right in the hands of consumers.
Specifications of Google Nexus 5
4.95 inch 1920×1080 full HD IPS display

Corning Gorilla Glass 3

2.3GHz Qualcomm Snapdragon 800 processor

Adreno 330 GPS

2GB RAM

16/32 GB internal storage

8MP rear camera with image stabilization

1.3MP front facing camera

2300mAH battery

Bluetooth 4.0, Wi-Fi, NFC

Wireless charging built-in
For More Stay tuned with   Intellect Digest India   and like us on   Facebook   or follow us on   Twitter  .
More related stories below: