The Android O Developer Preview was made available on 21 March 2017. It brings many new features. Now, you can download and install the public beta on any compatible Google (Nexus or Pixel) devices. Looking to try new features ahead of time? Here's How To Download Android O Public Beta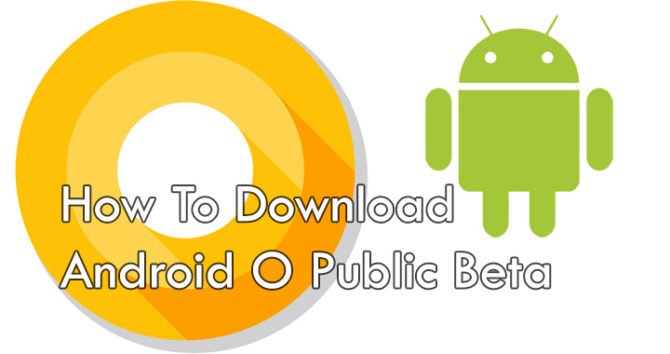 Things To Remember Before Installing
The new update offers a good look at future Android features. If you don't like the upgrade, you can easily revert to your previous OS. However, the final version is expected to be announced very soon.
Back up your date before starting the update process.
The Android O Public Beta can only be installed on certain Google devices including Google Pixel, Google Pixel XL, Google Pixel C, Google Nexus 6P, Google Nexus 5X, and Nexus Player.
You will need to enroll with Google's Android Beta Program to receive OTA updates to the latest Android operating systems.
You will not receive OTA updates if you previously manually flashed Android onto that device. In such case, you will have to manually install Android O on that device.
Also read: How To Master YouTube Search with Simple Commands
How To Download Android O Public Beta
Enroll in the Android Beta Program by opening 'g.co/androidbeta' on your Android device's browser.
Sign into your Google account.
Scroll down the page to find 'Eligible devices' to check compatibility of your device.
Find your device and click the green 'Enroll device' button beside it.
Tick the box to agree to the 'Terms and conditions'.
Tap the 'Join beta' button.
You should soon receive a notification of an OTA update to the beta version of Android.
If you don't receive an update notification, check your internet connection and go to Settings > About > System updates > Check for updates.
Pull down the notification bar and choose 'Download'.
Next, you will be able to install a preview version of Android O on to your device.
Also read: How To Find Your Parking Spot In Google Maps
How To Uninstall Android O Public Beta
It is quite easy to remove or uninstall an Android O Beta Preview. However, this process will all data on your device. So, be sure to back up your device first.
Just head to the Android Beta Program page at 'g.co/androidbeta'
Tap the 'Unenroll device' button next to your device.
Also read: How To Play Secret Games On Facebook Messenger
More related stories below: