Since most smartphones don't use an anti-virus software, they are prone to sneaky malware attacks. One of the most common sources of such viruses is the secure apps. Many dodgy-looking apps are bundled with malware. While prevention is always better than cure, what to do if your device is already under attack. Let us help you in removing the malicious apps and viruses from your device. Read more to find about How To Remove A Virus From Android Smartphones and Tablets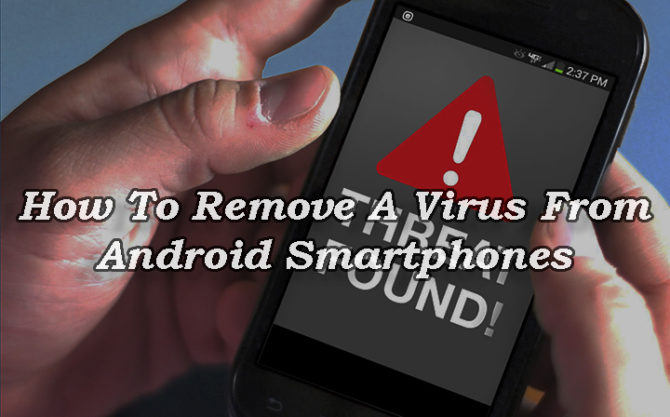 The best way to protect your device from harmful applications is only trusting secured apps. However, if you are already affected, just put your device in safe mode and proceed to remove the said virus or the app you just installed. If it does not work, you might have to do a factory reset. However, before doing anything make sure it's not an ad trying to convince you that your device is infected. If your device suddenly becomes sluggish or starts showing unexpected behavior follow the below mentioned steps.
How To Remove A Virus From Android Smartphones
First, put your smartphone/tablet into a Safe mode. This will stop any third-party app or malware to continue functioning.
Just press the power button to access the power off options.
Next, press and hold Power off.
Now, you shall see an option to restart in 'Safe mode'.
Once your device is in 'Safe mode', you shall see 'Safe mode' at the bottom left of the screen. Now, you can move forward to removing harmful applications
Open Settings menu and choose Apps > Downloaded.
Go through this list to find a dodgy looking application. It's better if you remember which app you installed before the suspicious behavior started.
Next, tap on the malicious app to check App info page and click Uninstall.
That's it.
Also read: How To Boost Volume On Your Smartphones and Tablets
In case, the above steps don't work and you can't find an Uninstall button, you'll need to check Device administrator status. Some viruses acquire 'Device administrator status' themselves, which needs to be revoked to successfully uninstall them.
Exit the Apps menu and go to Settings > Security > Device Administrators.
You will see a list of all apps on your smartphone/ tablet with administrator status.
Just untick the box for the app you want to remove.
Next, select Deactivate on the next screen.
Now, you should be able to remove the malicious app from App menu.
Once you are done uninstalling harmful apps, restart your device to get out of the Safe mode. 
Also read: How to Childproof Your Android Smartphone or Tablet
Conclusion
If your smartphone is working fine after the above steps, immediately install an Android antivirus and backup your data. Additionally, to keep your device safe, don't install apps from outside Google Play. Also, Check app permissions and avoid cloned apps. We hope the above-mentioned tips were helpful. Do you have any other tricks to get rid of Android viruses? Share with us in the comments section below.
Also read: How To Download Netflix Shows And Movies For Offline Viewing
More related stories below: