For most people born before the smartphone era, physical copies of photos are only versions for many memorable occasions. However, those are quite prone to damage and loss. Let us help you easily scan and preserve your old paper photos in digital format via your smartphone and Google's PhotoScan app. Read more to find How To Scan Old Paper Photos With Just Your Smartphone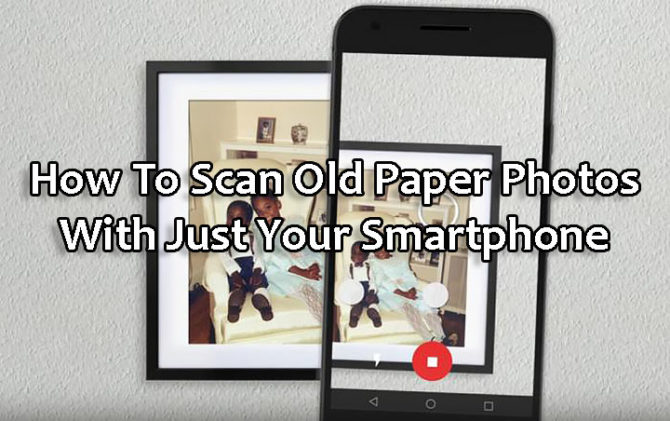 The Google PhotoScan app is an easy way to capture your old memories and share with family/friends across social media. It's free and only requires a Google account. The interface is very simple (features only a shutter, flash, and info buttons). All you need to do is sort through your collection and select the photos you want to scan. It can also be used to scan important documents and certificates.
Also read: How To Manage Daily Tasks With Google Assistant Routines Feature
Here's How To Scan Old Paper Photos With Your Smartphone
Download the PhotoScan app from the Google Play Store or the Apple App Store.
Upon launching the app you will see an animation.
Next, take four pictures of each photograph. The app guides you to moving in turn to the corners as guided by the app.
PhotoScan then creates a composite image of your old pic.
Tap the Start Scanning button at the bottom of the screen to begin.
Also read: How To Use Dark Mode On YouTube for Android
Now, PhotoScan will ask for permission to access your camera.
Next, ensure that your whole old photo is on your screen and tap the shutter button.
Now, you will see four large dots and an empty circle that moves as you tilt the camera.
Position the circle over each dot until it disappears.
Then, move to the next one.
Once all dots are gone, your photo has been scanned.
You will see a

 small version of your photo, next to the shutter button.

Tap on this to open the edit screen.

Now, you can adjust the corners to crop, expand the image, rotate it, etc. You can also 

delete it if you want to try again.

Once you are happy with the scanned copy, tap the 'back arrow' in the top left-hand corner.
Now, you'll be taken to a page that shows the images you've scanned.
You can tap the 'Save All' option at the top of the screen or the three dots in the upper right corner > choose 'Select' > tap the images you want > Save.
That's it. Your old photo is now a part of your digital collection.
The Google PhotoScan app will store the image on your device. You can access it via the Google Photos app.
Also read: How To Identify Songs Playing Near You Via Google Sound Search
What do you think of the Google PhotoScan app? Are you excited to try with your old photos? Share with us in the comments section below.
More related stories below: