Facebook is one of the most addictive social media platforms. Negative effects of social networking addiction are being pointed more and more these days. Are you are worried about the time you are spending on the platform? Now you can effectively track and limit your usage. Read more to find How To Track The Time You Spend On Facebook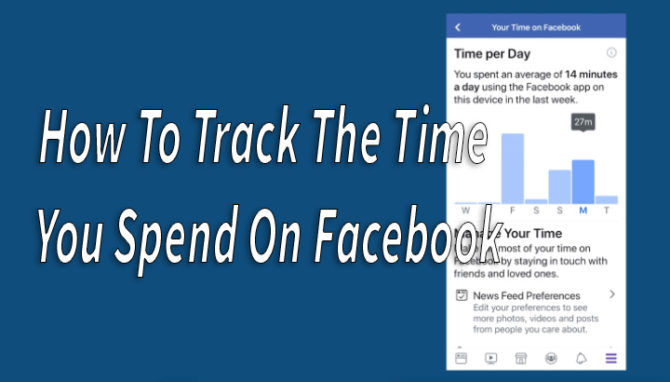 Facebook has launched a new tool that helps you track minutes spent on the platform. The 'Your Time on Facebook' tool is designed to help users manage time spent per day on a particular device for the past week and on an average. You can now set a daily limit of app usage and get reminders to stop after that many minutes each day.
Also read: How To Legally Listen To Audible Audiobooks without a Membership
Here's How To Track The Time You Spend On Facebook
Head over to Facebook's 'More' tab.
Choose the 'Settings and Privacy' option.
Now, select 'Your Time on Facebook'.
Next, manage your time among three categories – notifications, news feed and friend request settings.
That's it.
Also read: How To Create Personalised Responses Fro Amazon Alexa
Conclusion
Recently, Facebook launched a similar feature on its photo-messaging app Instagram. The 'Your Activity' feature tracks how much time users spent on the app. Now new feature gives you more control over interactions with social media and limits the harmful effects to the mental health and well-being.
Better time management seems to be an emerging trend among tech companies. Apple and Google also offer similar features. While iOS has introduced a feature called 'Screen Time', Google has released a 'Digital Wellness' dashboard with Android 9.0 Pie OS.
What do you think of the new Facebook feature? Are you excited to try it out? Share your views with us in the comments section below.
More related stories below: