HP Launches Envy X2 Windows 8 Hybrid, Envy Touchsmart Ultrabook 4, Envy 23 AIO
HP has launched three new Windows 8 devices in the Indian market and these are going to be the first devices in their Windows 8 portfolio and shall be instrumental in giving them a momentum to gain a market share in the premium segment where Dell and Lenovo dominate. HP was one of the first computing giants to capitalize on the Indian market but has lost its market share considerably over the years. Here we have a quick run through of their three new products.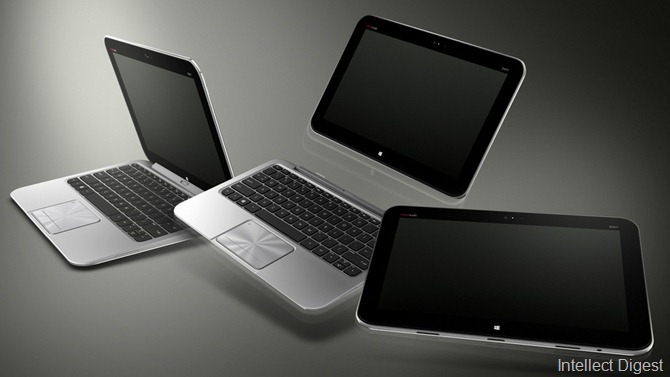 HP Envy X2:
The first in line is their tablet-notebook hybrid which goes by the name of HP Envy X2 and features a detachable keyboard dock which lets you use the device as a tablet as well as a notebook. It is the next generation of laptops and it is here to stay. It's spec sheet is:
Intel Atom Dual-Core Z 2760 1.8GHz
2GB LPDDR2 memory
64GB eMMC NAND Flash drive
11.6-inch 1366 X 768 pixel display
HDMI port, two USB ports
1080p front-facing camera, 8-megapixel rear camera
Weight: 1.39 kg (with keyboard dock), 690 grams (tablet only)
14 hours battery life with the keyboard dock
SDHC card slot in the base, microSD card slot in the tablet
Price : Rs. 59,990 which we believe is justified enough for a product of caliber.
HP Envy Touchsmart Ultrabook 4: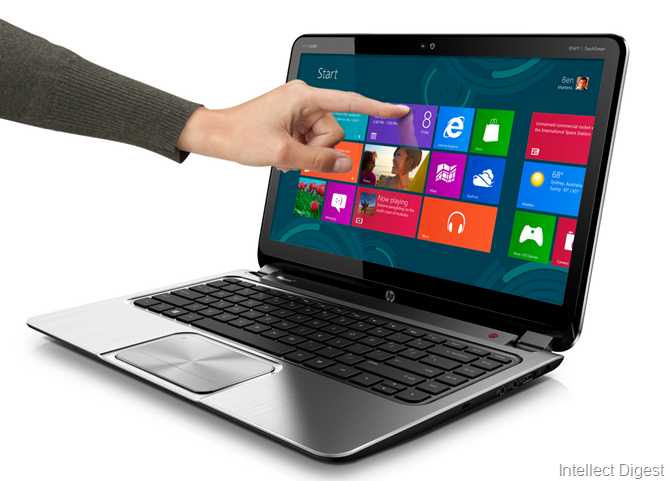 Ultrabooks are somewhat replacing laptops and are here to stay. If you do not want a tablet-notebook experience and would rather go in for the conventional performance over the hybrids , these do pack in a punch and and this one adds the functionality of a touchscreen too , making it quite the steal for Rs. 59,990. Here's a glance at what's on offer:
Intel Core i5 @ 1.7GHz
4GB RAM, 500GB HDD with 32GB SSD for faster startup
Integrated Intel HD 4000 GPU
14-inch 1366 x 768 pixel display
2 USB 3.0 ports, 1 USB 2.0 port, HDMI out
720p front facing camera
Weight 2.11 Kgs
It is quite heavy for an Ultrabook but you could always carry it in a bagpack and have that performance at just a tap of your hand and yes , the ultrabooks do boot up at quite a fast speed.
HP Envy 23 AIO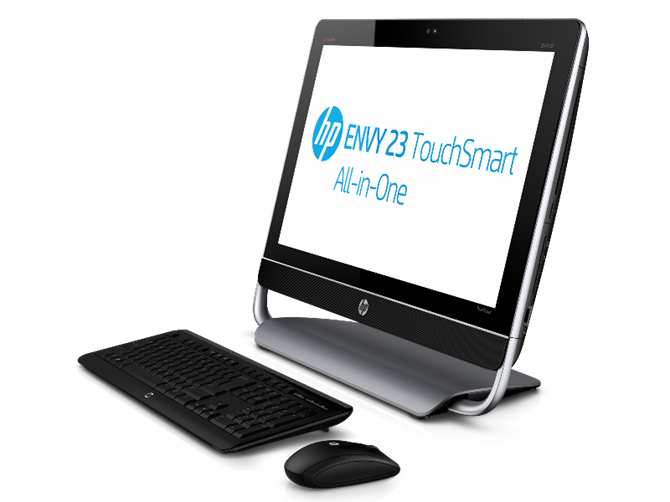 Finally this one is for all those people who are conventional in their approach to computing of having the computer sitting on a desktop people but do not want the hassle of all those wiring and bulky CPUs. This All-in-one makes perfect sense for your home as well as business and its priced at Rs 71,990 , which might seem a bit steep but it is indeed the one you'll want on your computer table. Here are its specs:
Intel Core i5 processor clocked at 2.9GHz
4GB RAM, 1TB HDD
Nvidia GT 630M graphics card, 2GB dedicated dedicated graphics memory
23-inch 1920 x 1080 pixel display
2 USB 3.0 ports, 4 USB 2.0 ports, HDMI out
It indeed has some big numbers supporting its price tag and is available at a showroom near you.
There you go , they have something for everyone. A tablet-notebook hybrid , an Ultrabook and the AIO. Choose your pick. Our favourite is the Ultrabook. What about you?
More related stories below: