Updated on 21 April 2014
HTC One M8 16 GB variant has been launched in India and goes on sale in first week of May 2014. The HTC One M8 has been priced at Rs. 49,900 in India.
Earlier
We got a chance to spend a couple of hours with 2014 HTC One M8 before its global unveil in NYC on 25th of March. I will not say that this is a review, because for that I will need to use this phone for some days and spend some time with it to see how it really fared in day to day use. Rather I share my first impressions of the 2014 HTC One M8 new version which is the successor of HTC One (M7). I will talk about the design, features, feel, camera, build quality, accessories, display quality, performance and value for money aspect of the HTC One M8 in my first impressions post here. I will also share some pictures and videos from my first experience with the HTC One M8 in the sections below.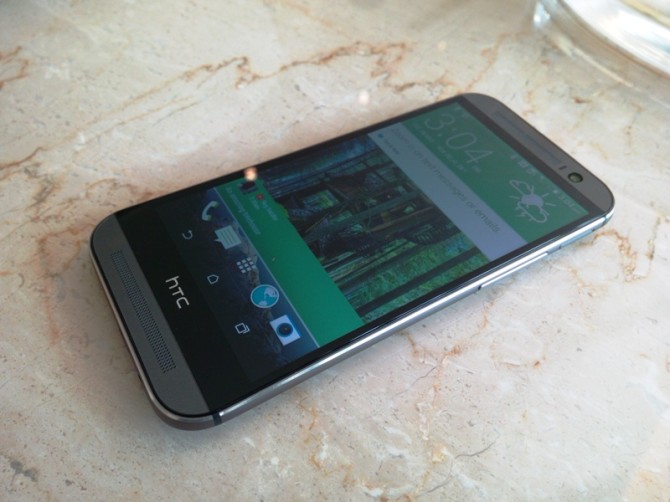 Pricing and availability
HTC One has gone on sale in some countries like USA and Canada and will be launched in many other countries across the world in coming one month. India will get the new HTC One M8 in third week of April 2014. The international price of unlocked HTC One M8 is around US $700 plus taxes. We expect a price of close to Rs. 50,000 INR when it is launched in India.
Build Quality and Design
HTC is known for its build quality and HTC One series is the flagship for HTC. It will not be wrong to say that HTC One M8 is one of the best built android phones one can buy. It is made up of one single block of metal which is machined to precision, with jewelry grade accuracy and front gets a gorilla glass 3 with superior design and quality of materials used.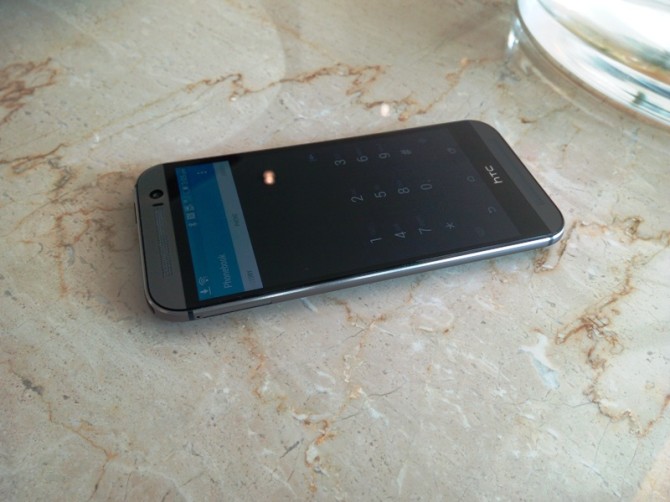 The shape of the phone is very pleasing to hold and feel very comfortable to hold in hand and slide into and out of pocket. There are no sharp corners or edges and it looks like a fine example of a well crafted product design.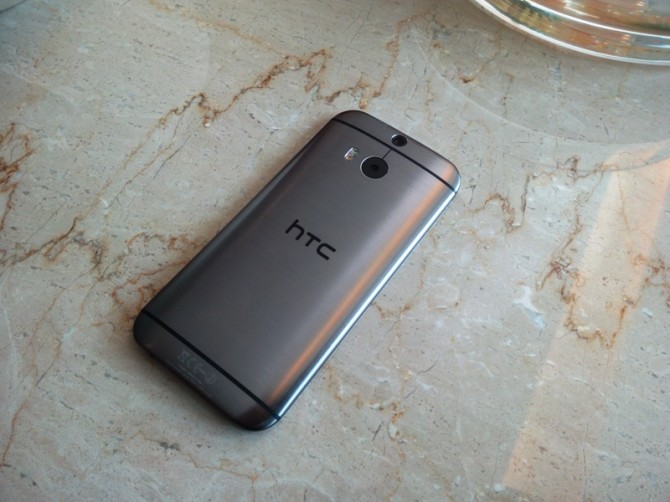 Camera Quality
Camera has been one of the main strength areas of the HTC One M7 and the M8 takes it a notch higher. The rear camera on the M8 is now a dual camera, there is a main 4.1 MP ultra pixel camera and there is a secondary camera which acts as depth sensor (see video in section below for demo). The second camera identifies the true depths of the objects in the picture and lets you focus anywhere on the picture after clicking the picture and it does not increase the picture size too much. It also captures images very fast.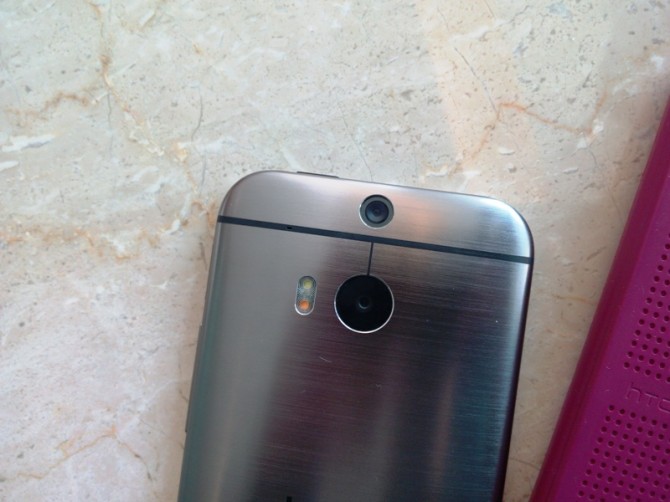 The camera on HTC One M8 has been improved over the HTC One M7 to work better under a variety of light conditions and captures 25% more light as claimed by HTC. We tested the camera and found it to be very fast, precise and good in quality.

Talking about the front camera, the M8 gets the same high quality 4.1 MP ultrapixel sensor which is used on the rear at the front as well. The quality of pictures taken from front camera is also very good and it performs fast. We find the camera quality of the HTC One M8 to be among the best that we have seen.
Performance & Features
Let me start with display of the HTC One M8, its a 5 inch, full HD 1080p Super LCD3 display with good clarity, brightness and natural colours. The visuals on the phone look clean and appealing. About the CPU and GPU, it is powered by latest 801 snapdragon 2.5 GHz quad core CPU which gave us 37500+ score on Antutu, the Adreno 330 GPU also works well here and we tested the phone with Nenamark 2 graphics tool and got 59.5 FPS score.

There is 2GB RAM which helps with smooth multi-tasking, 16/32 GB internal memory options are available with single and dual SIM options for different counties. There is also a microSD card slot with up to 128 GB memory capacity. On software side, the Android version if 4.4.2 and it runs HTC Sense 6.0 UI with new blinkfeed software with more customization options. The phone feels fast and smooth on performance.
Accessories
It comes with a lot of accessories including flip covers, chargers, speakers, HTC Fetch tags etc. to name a few. The most interesting and innovative accessory on the HTC One M8 is the Dot View Flip Cover.
The Dot view flip cover lets you use the screen in a pixelated display with the cover on. It shows you time, weather, who is calling, lets you take calls over the cover itself without opening flip of the cover.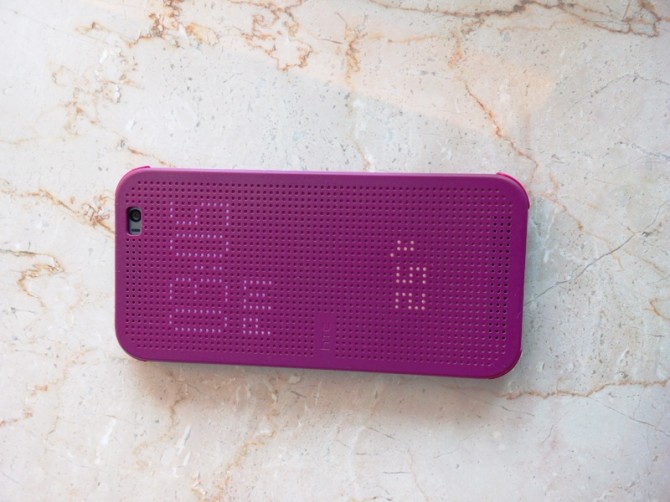 It comes with proper cutouts for front camera, rear camera, speakers etc.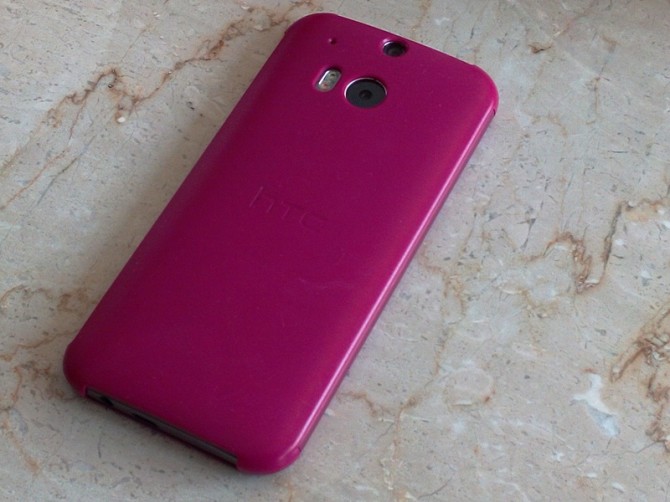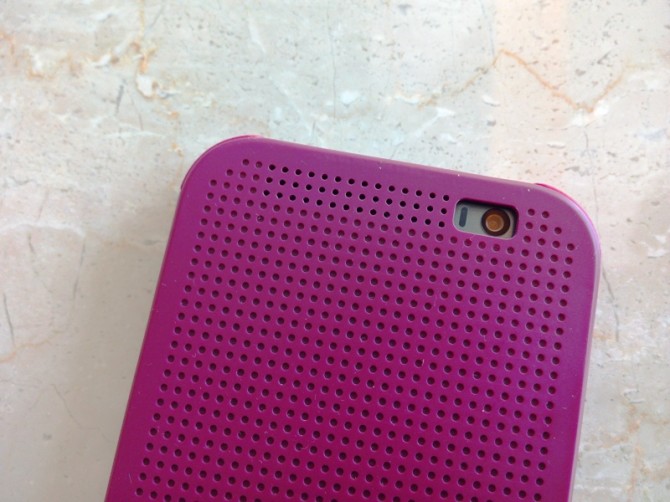 Value for money- Will It Make A Mark In India?
It is very subjective and depends on a buyer whether he/she considers a particular phone to be value for money or not. I believe with a price tag of $700 (will be close to Rs. 45,000 in India), HTC One M8 justifies the price. It may seem pricey, but with the premium feel and performance, along with camera features it offers, it is a good value for money for buyers looking for a premium smartphone.
There is no dearth of premium phone buyers in India, however they do not make a large percentage of all smartphone buyers, but still the number is considerable. I think even with a premium pricing, HTC will be able to find buyers for the HTC One M8 in India.
Hands On Video Reviews
More related stories below: