Samsung has launched the Samsung Galaxy S5 just a few weeks after its global debut in Barcelona Spain at MWC 2014. Samsung has also launched the Samsung Galaxy Gear 2, Samsung Galaxy Gear 2 Neo and Gear Fit in India along with the S5. In this post, we give you all the details including the Samsung Galaxy S5 India price, specifications, hands on review video and all you need to know about the Samsung Galaxy S5.

Samsung Galaxy S5 India Price And Availability
The Samsung Galaxy S5 will go on sale in India starting 11th April 2014 which is the date when it goes on shelf globally.
Samsung Galaxy S5 16 GB Price in India is around Rs. 52,000 (final prices will be announced around April 11, 2014 only)

Samsung Galaxy Gear Fit is priced at Rs 15,900

Samsung Galaxy Gear 2 is priced at Rs 21,900

Samsung Galaxy Gear 2 Neo will cost Rs 15,900
In India, the Samsung Galaxy S5 comes with a 3 months free unlimited access subscription to the Club Samsung which bring you access to songs, movies and mobile TV shows.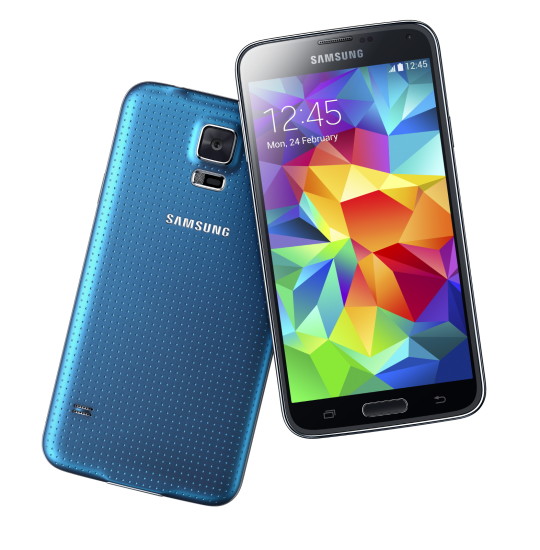 Samsung Galaxy S5 Hands On Video Review
Samsung Galaxy S5 India Specifications & Features
Interestingly, the Indian variant of the Samsung Galaxy S5 does not get the Snapdragon 2.5 GHz quad core CPU, rather it gets a new true Octa Core prorcessor and does not get the 4G/ LTE support. The Indian version is a 3G+HSPA version.
Adonis Prime2 (Quad 1.9GHz + Quad 1.3GHz) + XMM6360
142.0 x 72.5 x 8.1mm, 145g
2 GB RAM
16/32 GB Internal Memory Options
3G/ HSPA Data Connectivity
Samsung Knox Code
Expandable Memory card slot with up to 128 GB support
16 MP rear camera with fast focus
UHD or 4K video recording support
2 MP front facing camera
5.1 Inch FHD 1080p Super AMOLED Display
2800 mAh Li-ion battery
Heart rate monitor
Bluetooth / WiFi a/c
Android KitKat 4.4.2
Accelerometer sensor
Gyro sensor
Proximity sensor
Compass sensor
Barometer sensor
Hall sensor
RGB ambient light sensor
Gesture sensor
Fingerprint sensor
Heart Rate Sensor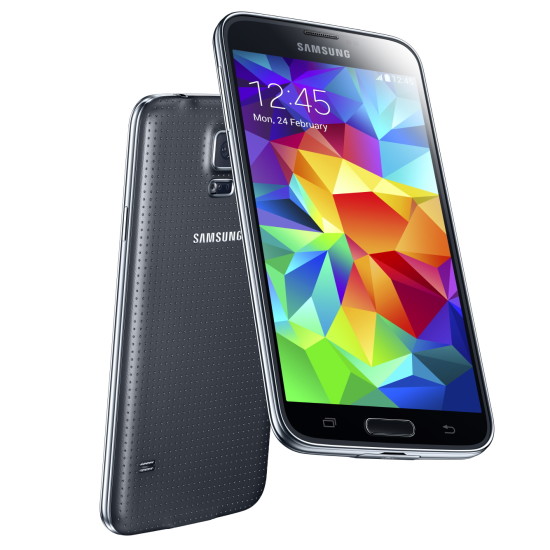 Conclusion, Competition And Value For Money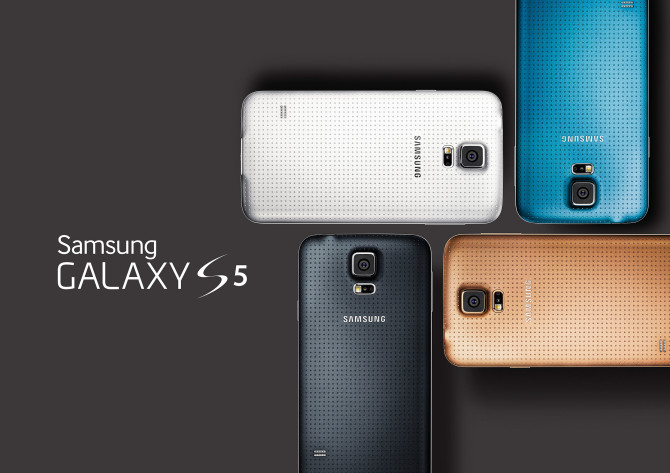 We expected Samsung to launch a 4G LTE version in India, but it is not the global 4G variant, rather a 3G variant with a different processor. Nevertheless the Samsung Galaxy S5 is among the most premium products from Samsung. But this time, Samsung will have to take on a tough fight with the competition which includes premium phones like the HTC One M8 (review here) and Sony Xperia Z2 which are also coming to India in the same month (April 2014) as the Samsung Galaxy S5. With the prices of these three phones expected to be very close and specifications being very close too, there will be more choices for buyers.
What we like?
Sleek form factor
Speedy performance
Water resistant
Premium back design
Better camera
Fitness apps and features
New power saving mode
Fingerprint sensor
What Could Have Been Better?
4G LTE support is desirable when 4G is about to be rolled out
Design could have gone beyond where it is now
It is difficult to improve something which is already so refined, which is probably why we did not see anything ground-breaking on the Samsung Galaxy S5, but we still don't have much to complain as in absolute terms, the Galaxy S5 is a strong contender in premium phones segment just like its predecessor Samsung Galaxy S4.
More related stories below: