Before I say anything about the app, I must tell you that the user interface has been designed by a mobile game designer. It removes the "boring-looks" factor from this app and makes it look very interactive and visually delightful. We got to experience the App and also meet the top officials from bank who have been involved in the development of the App and we were impressed with the info we received.
This app tries to simplify user transactions in multiple ways. Biggest example of that is the Balance meter on the login screen. Once you login from your phone using your credentials, it will show you your balance from next time on the login screen (you can disable this in settings). How this helps is that it saves a lot of time for the customers who login or visit an ATM to just check their account balance. Just open the app, without even logging in, you get the access to your bank balance information. Don't panic, it won't let you do anything else except watching the balance without your passwords.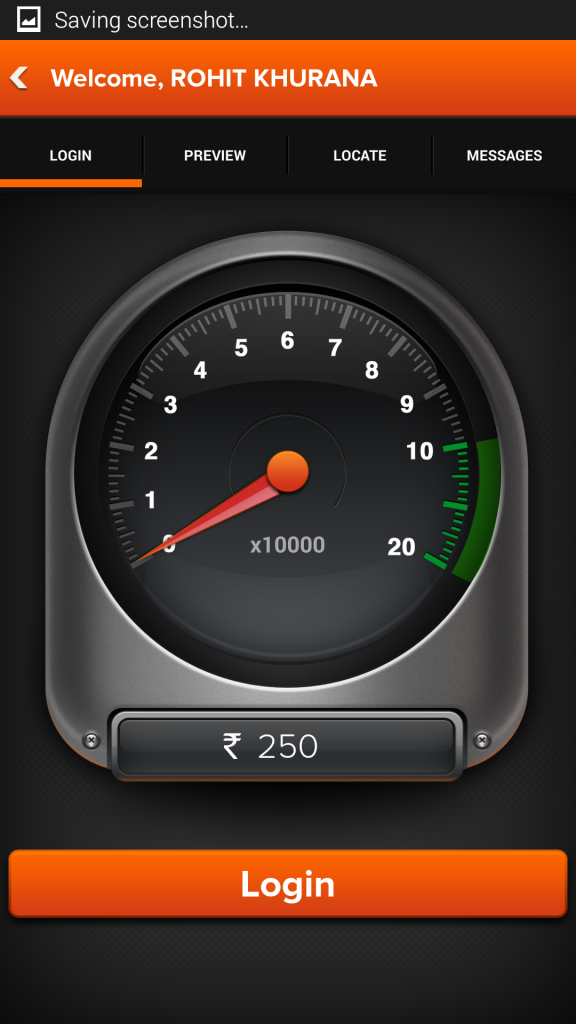 After you login, everything has been very conveniently laid out on the screen and its very easy to use. Visual elements are easy to identify and use. For example, just below your account information you get option to directly jump to Recent transactions, Funds transfer and Open Deposit.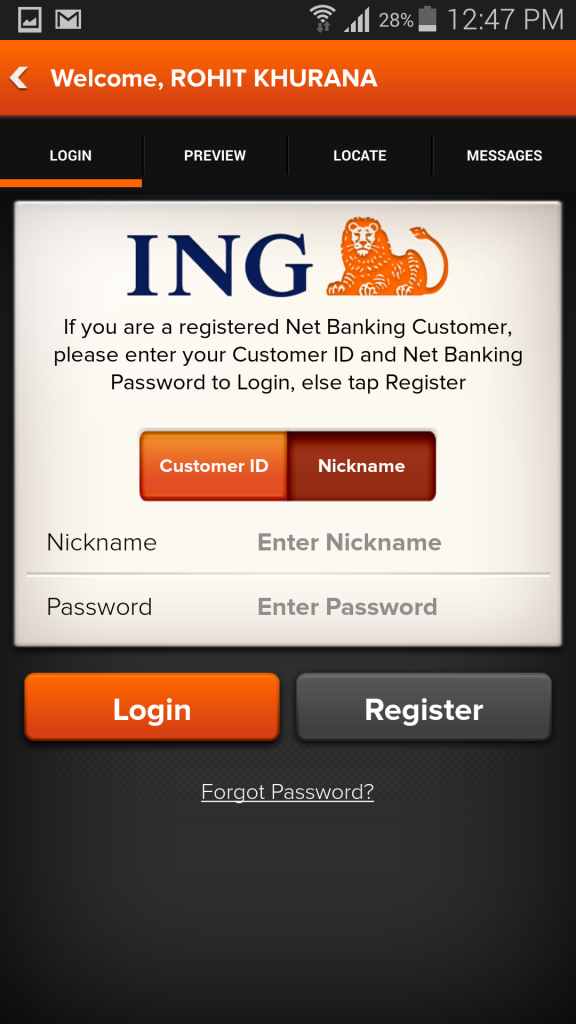 You can not only create an FD, but also dissolve or cancel existing FDs. Apart from that you can also do NEFT Funds transfer, make bill payments, manage your cheque records by saving them securely under the app in encrypted form.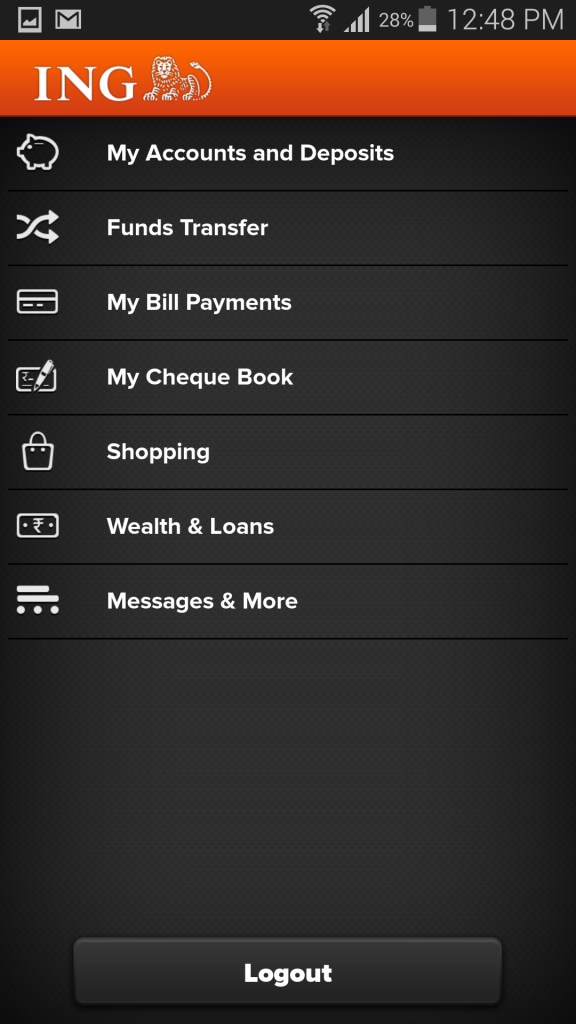 There are more options like shopping, deals, investments, load, demat account etc. build within the app. You can also send e-Gift vouchers to anyone via email from the app directly and the payment will be directly deducted from your account. The good thing about such e-gift cards is that you can also create some cool looking e-cards to send with the same and it saves you from physically visiting the stores to buy their gift cards. You can also do bill payments, mobile phone recharge, DTH recharge, etc. all from one app.
Some interesting facts about this app include the platform it has been developed on. It uses the HTML 5 based development platform by IBM which makes the same app and user interface available on all smartphone platforms including the iOS, Android, Blackberry 10 and Windows Phone. This ensures that there is similar experience on all platforms and similar security standards across the platforms. Having same core of the app means that everything is tightly integrated and updated. Also the login information is same for online as well as mobile platforms which makes it easy for customers to use both Internet and mobile banking conveniently.
Do share your feedback and comments in the comments section below.
More related stories below: