Yes, Chrome is the number one browser in the world. And in my opinion its best one too. There are other browsers like Firefox, Opera and safari also available. But I am used to of Chrome and in this post I am going to talk about, How to make Google Chrome more useful?. In this post I will talk about some useful extensions that are available in the Chrome Store. There are thousands of extensions available in different categories in the Google Chrome store, sometime it becomes too hard to choose one. A right extension can improve your web browsing experience without disturbing the pages and links you are browsing. You have the option to sync all these extensions across multiple machines. In India usually everyone browse with a dial-up connection, everyone don't have a broadband connection. So sometimes opening a  website becomes too slow, so these extensions come in very handy when it comes to extending the functionalists of Google Chrome.
Chrome Extensions For Cricket Lovers
Seriously, we Indians are really crazy about cricket, no need to talk about it. During matches we can find out peoples asking, "Score kitna ho gya". So if you are a chrome user and you wants to get alerts instantly of Cricket, then two extensions are very useful for you. You can try anyone of them. First one is Yahoo! Cricket and second one is ESPN Cricinfo. Both are great, but Yahoo cricket takes time to load and ESPN Cricinfo is quick. But both shows great statics and news from cricket world.
(1)   Yahoo! Cricket
(2)   ESPN Cricinfo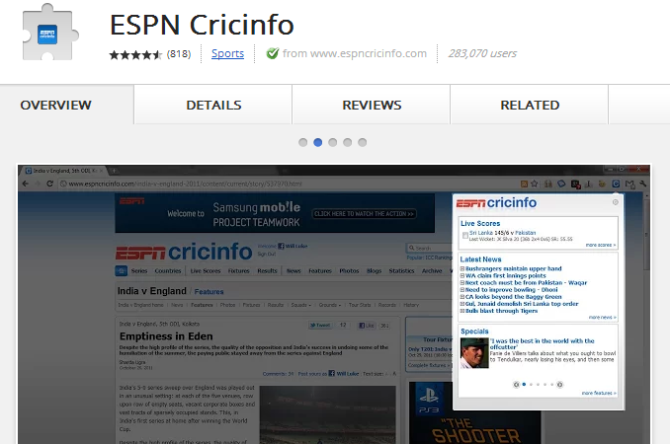 Chrome Extensions For Image Capturing
In previous article we already covered Capture images in Windows 7 and 8. So check it out too for more useful tricks on capturing images while running a program on your Windows PC. But in this article we are talking about "How to make Chrome more useful". Chrome offers so many extensions to capture screen while browsing. Even Google itself also has an extension called Screen Capture. This a very useful extension if you wants to capture a visible part of screen in Chrome or even if you wants to capture a complete webpage in Jpeg and PNG format. I will not recommend you any other extension for capturing images where Google itself offering an extension like Screen Capture.
(1)    Capture images in Windows 7 and 8
(2)    Screen Capture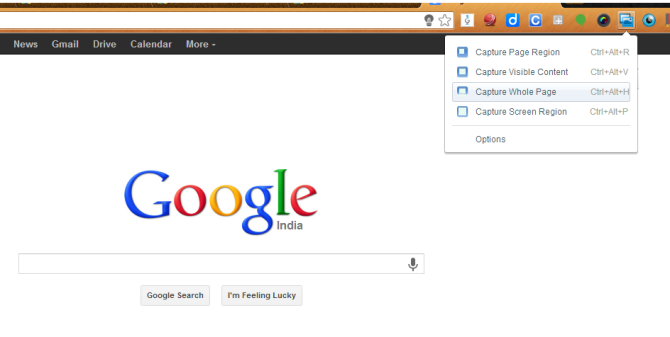 Chrome Extensions for Students
Time to return to school days, I remember my school days when I used to find meaning of texts in paper Dictionaries. But now I am a writer and a Blogger, I always use Chrome for browsing internet. Sometime I feel that I need to find out meaning of a text. So in my Chrome browser I have installed some useful extensions that serve me well.
One of the my favorite extension for these purposes is Google Dictionary . This is really useful and easy too. You need to just double click on any word and a small pop up bubble appears that tells you not only meaning of that word but also the complete definition of any word or phrase.
The second one is that I really like is Grammarly Lite – Smart Spellchecker. You are not going to remember every single word and you are not going to correct every single word while writing a article or an email. But Grammarly Lite is going to do that. Its really good for those who always faces writing errors. It will help you write without mistakes on Gmail, Facebook, Twitter, Tumblr, Linkedin, and anywhere else on the Web.
The third one extension for students I really wants to discuss is Diigo Web Collector. Diigo is the #1 extension for annotating, archiving and bookmarking webpages. It allows you to annotate words and lines in the webpage and you can even share your annotated webpages with friends and others via Twitter, Facebook, Google Buzz.
(2)    Grammarly Lite – Smart Spellchecker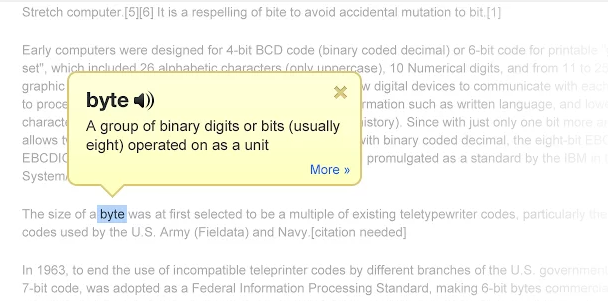 So that's all that I have right now. Maybe you are using some different extension, we would like to hear  it from. So Please leave a comment about it what extension you are using.
For More Stay tuned with Intellect Digest India and like us on Facebook or follow us on Twitter.
4D78D835QCH6
More related stories below: