Micromax has launched one more canvas device today called the Micromax Canvas Turbo A250 which is its first phone with a full HD 1080p display resolution. The Canvas Turbo or A250 is successor of Canvas Doodle 2 A240 which was launched after the Canvas 4 A210 which was launched in July 2013. Micromax Canvas Turbo Launch Price in India is Rs. 19,990 MOP and it will go on sale from 26th October 2013 in India.
In this article, we share with you what is new in the Canvas Turbo, we talk about the features and specifications and we also talk about some really tough competitors of the Canvas Turbo including the Canvas Doodle 2 A240 and Canvas 4 A210 from Micromax itself and Elife E6.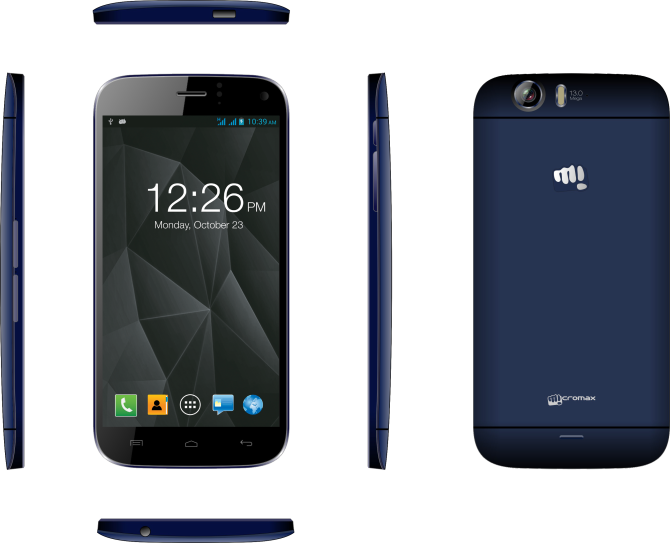 The Micromax Canvas Turbo A250 takes it to another level for Micromax as there are many notable things which are first from Micromax here including:
Full HD Display Resolution
2 GB RAM
1.5 GHz Mediatek Turbo 6589T Chipset
Full Aluminum Design
iFloat App for quick access- No big deal though
Video Review
Features and Specifications of Micromax Canvas Turbo A250
5 Inch Full HD IPS LCD Display with 441 PPI display
1.5 GHz Quad Core CPU
2 GB RAM
16 GB Internal Memory
NO Expandable memory
Android Jelly Bean 4.2
13 MP Rear Camera and 5 MP Front Camera
Aluminium Build
Dual SIM (Micro-SIM + Mini SIM)
Camerazzi – 360 degrees panorama, , cinemagraph, object eraser
Pop-Up Browser
Pop-Up Video Player
Look Away to pause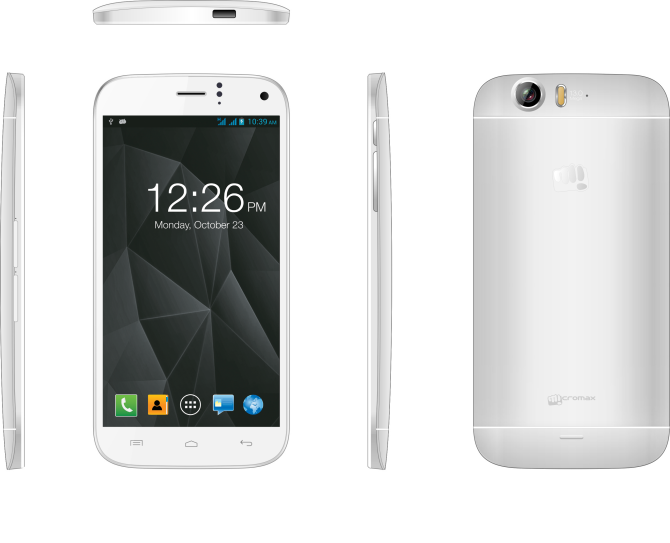 Micromax Canvas Turbo VS Canvas 4 VS Doodle 2 VS Gionee Elife E6
Canvas Turbo VS Canvas 4
Micromax Canvas Turbo is a 5 inch phone which is more handy and has full HD display for more engaging viewing experience. The Canvas 4 on the other hand has an HD display which is not bad either. The other major differences between these two are specifications including a better processor (1.5 GHz Quad Core on Canvas Turbo compared to 1.2 GHz Quad Core on Canvas 4), more RAM on Canvas Turbo at 2 GB compared to 1GB on Canvas 4. Also there is a difference in the build quality as the Canvas Turbo has Aluminum body compared to Canvas 4 being built on a Aluminum case with external plastic shell. The battery capacity, features and other specifications are almost same. Another difference between the two is that the Canvas Turbo does not have expandable memory while the Canvas 4 does with a micro-SD card slot. At a price difference of around Rs. 3000, it makes sense to go for the Canvas Turbo if you are not on a tight budget.

Canvas Turbo VS Canvas Doodle 2
Canvas Turbo is a 5 inch full HD device compared to Canvas Doodle 2 which is a 5.7 inch device. Both are build with similar metallic aluminum construction, but there is considerable difference specifications here too with Turbo having a faster 1.5 GHz quad core processor compared to 1.2 GHz quad core on Doodle 2. Also Turbo has more RAM at 2GB which is twice as the Doodle 2. Both have same internal memory, similar build but different performance and features. Also Doodle 2 comes with a stylus and flip cover bundled with it. With a price difference of around Rs. 2000 between these two, its just a matter of size between these phones.
Canvas Turbo VS Gionee Elife E6
Gionee Elife E6 launched recently in India is a tough competition for the Canvas Turbo with the specifications being head on with some areas being stronger. Firstly, they both have same 1.5 GHz quad core CPU, both have 2 GB RAM, both have 5 inch Full HD Display.
Some differences between the two include internal memory, the Elife E6 gets 32 GB compared to 16 GB on the Canvas Turbo. Also there are some hand gesture controls that the Gionee Elife E6 has on the offer. There is DTS surround sound and OGS solution which are there on the Elife E6 along with a bundled leather flip cover.
With a price difference of about Rs. 3000 (E6 is priced higher), there are few extra features you get on Gionee Elife E6. I call it a close competition and you can go with either of the two which appeals more to you visually. To me, E6 looks little more attractive, but wait until we lay our hands on the Canvas Turbo and we compared it head on with the Elife E6.
Stay tuned to Intellect Digest by liking us on Facebook.
More related stories below: