Mid-range smartphone segment is a competitive segment for two reasons. Firstly, the target audience expects a smartphone in this segment to be a jack-of-all-trades device. An ambitious goal in itself but then comes more. Pricing plays a crucial role in the success of a device in this segment. This is something, however, that Motorola always gets right. Take a look back at the first-gen Moto G. There are few devices in this or other segments that have been as successful as the Moto G. Even with price increase with every new generation, Moto G has been the best bet for a lot of buyers in this segment. Now, the fifth-gen Moto G is in India. Does Motorola have another hit device on its hand? Keep reading our Motorola Moto G5 Plus review to find out.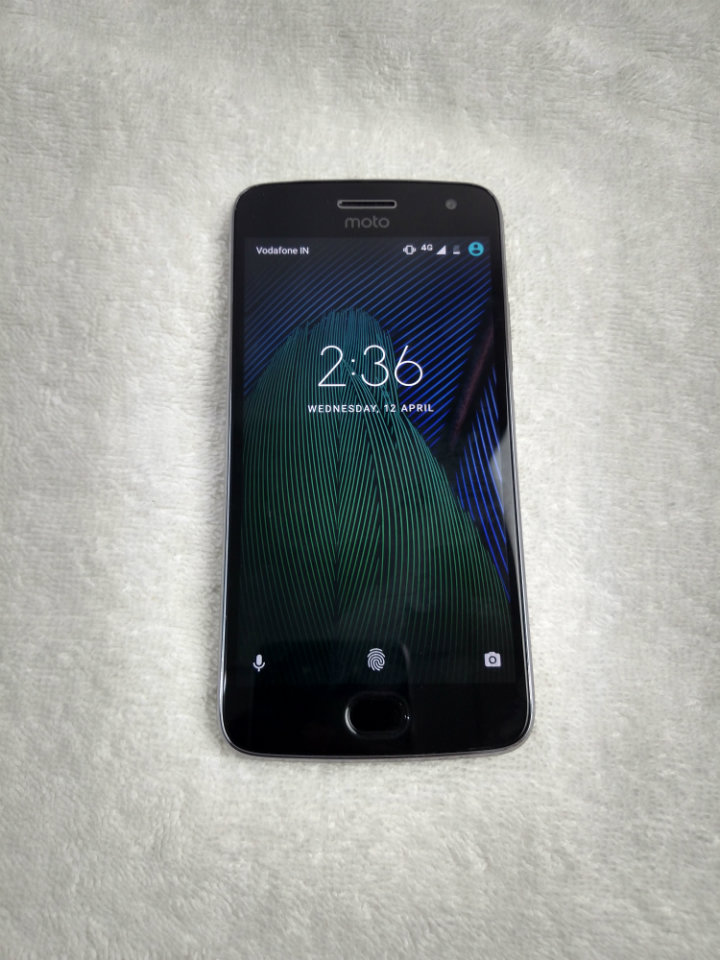 Motorola Moto G5 Plus Review
Wait! Plus?!
Yes, I know what you are thinking. I tell you about the Moto G5 and then start talking about Moto G5 Plus out of the blue and you wonder why you should care. Well, here is the reason. The Moto G5 has come to India in its normal and Plus forms. While the Moto G5 is an Amazon-exclusive device, the Moto G5 Plus is not. Both these devices are separated by Rs 3,000-4,000, as per this table:
| | |
| --- | --- |
| Motorola Moto G5 Price | Rs 11,999 |
| Motorola Moto G Plus (3GB RAM/ 16GB Internal Storage)  Price | Rs 14,999 |
| Motorola Moto G Plus (4GB RAM/ 32GB Internal Storage)  Price | Rs 16,999 |
What differentiates the two devices is this – the Moto G5 sports some content addition from Amazon. Since Moto G5 Plus is not bound by such restrictions, you can buy it from Flipkart, which is where most people bought a Moto phone from. The question is do you want to pay less for some bloatware or do you want to pay a bit more for a bare-bones phone which is more powerful too? That said, let's get on with the Motorola Moto G5 Plus review.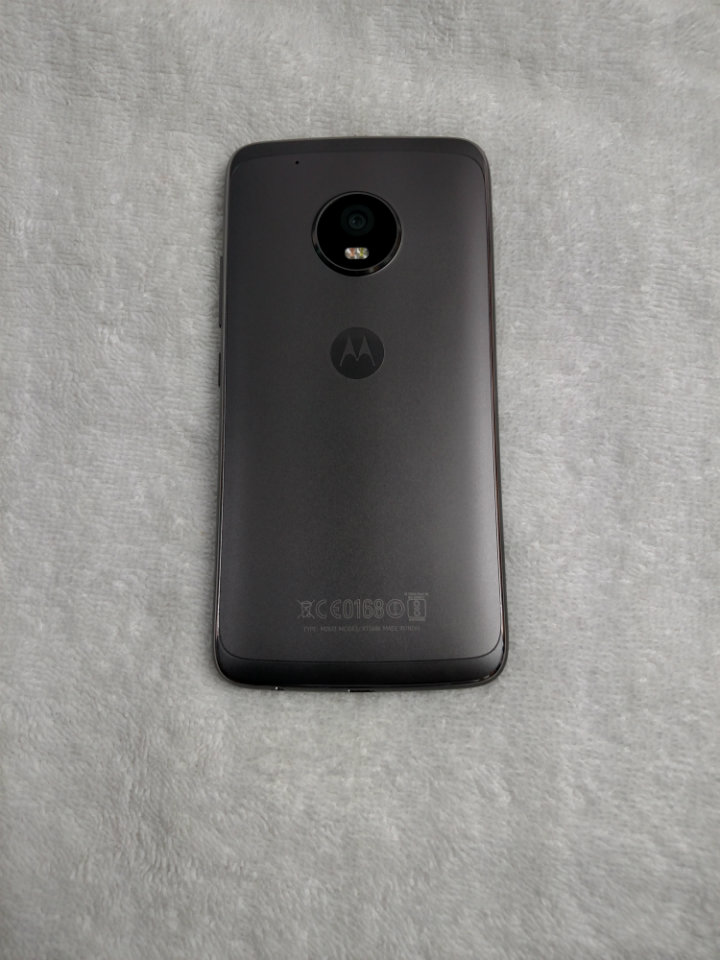 Design
The Motorola Moto G5 Plus is one of the best-looking Motorola phones that you can buy. It sports all-metal construction and that makes it feel premium and worth a million bucks. Instead of having chamfered edges, it has chrome inserts in the spots where the metal unibody bends. I am not a chrome lover but this bit does not feel out of place on the Motorola Moto G5 Plus. The metal finish is such that the chrome bits merge with the body.
The round edges of the phone do not try to stab you in the palm. The power and volume rockers sit on the right side of the phone. The power button has ridges and the volume rocker sits above it. In my review unit, the volume rocker sometimes did not feel like cooperating when I wished to turn down the volume. However, I am ready to treat this problem as a one-off only.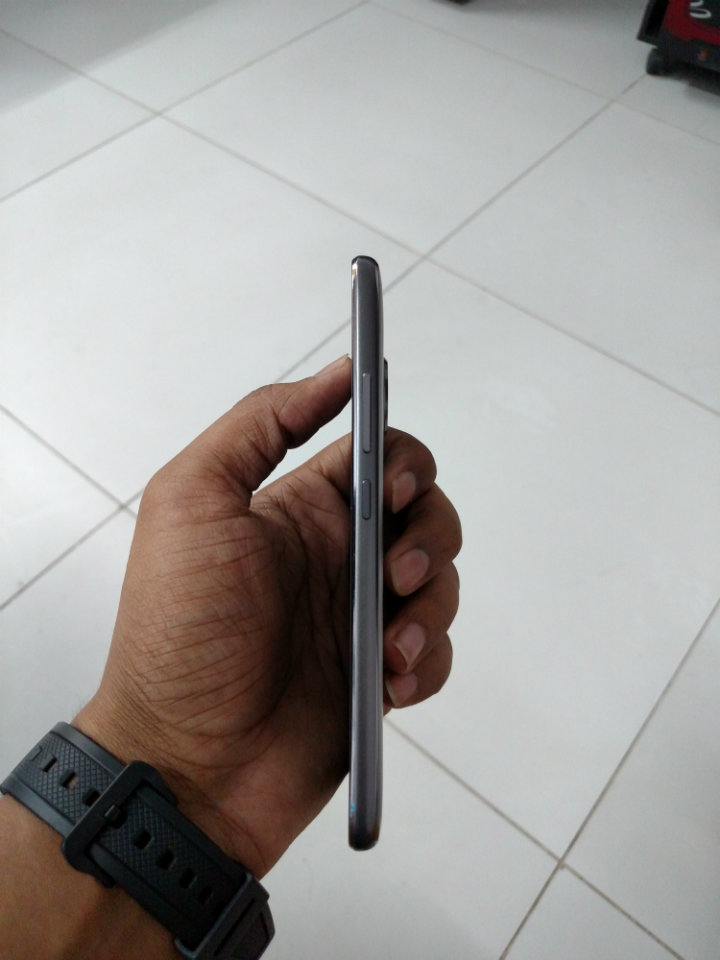 The phone's front now features a longer, rounded fingerprint scanner. It still does not double up as a home button but you can either lock or unlock your phone using it. It looks like Motorola wants to reduce your dependence on the power button except when turning the phone on or off. There is fallow land around the thumb reader which Motorola could have used for standard Android functions Back and Multitasking. It seems not using the thumb reader as Home button resulted in this fallow land.
I will talk about the rear panel of the Motorola Moto G5 Plus later. For now, understand that this phone is something you have always been looking for in this segment. Now, you can buy it.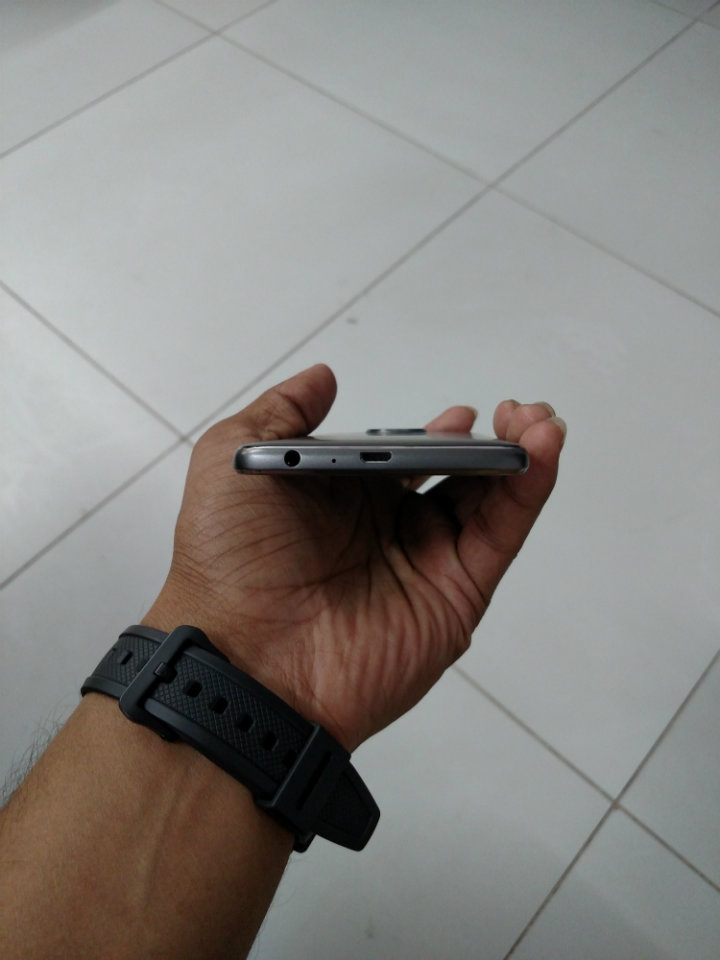 Display
| | |
| --- | --- |
| Display Size | 5.2 inches LCD |
| Display Resolution | Full HD (1920x1080p) |
The Motorola Moto G5 Plus has a great display. At 5.2 inches, it is a full HD LCD panel. There are precisely two reasons why I mention this. Firstly, Motorola does not mention it on the official website. Secondly, if you do not have a phone with AMOLED display with you, you won't be able to tell the difference. Me? I have the Moto Turbo as the primary smartphone and that is how I was able to discern the difference between the two.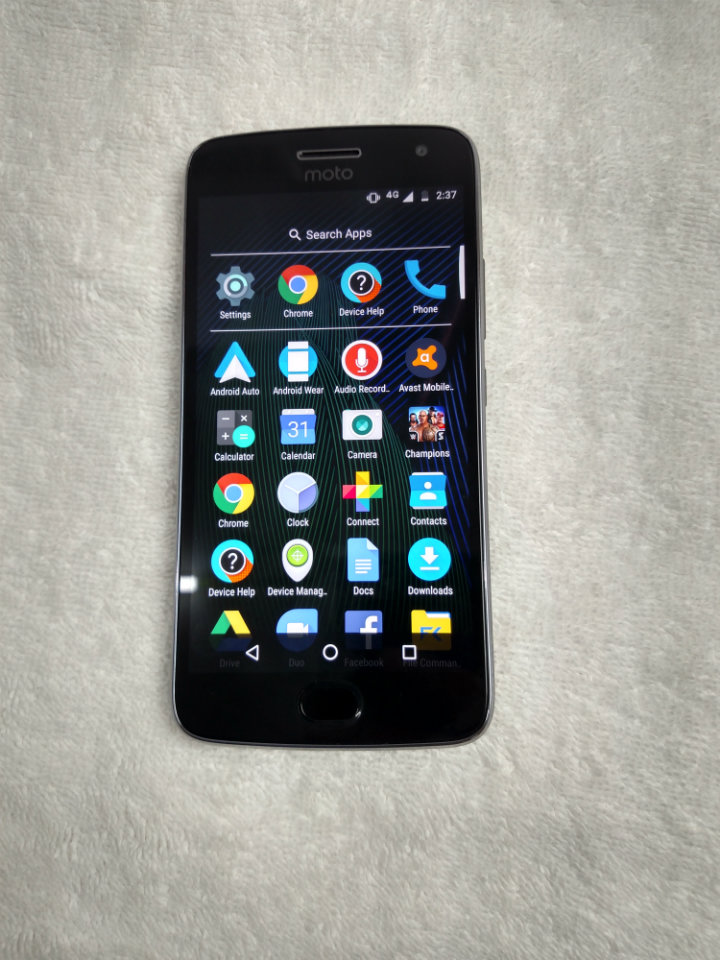 For an LCD panel though, the Moto G5 Plus' screen is great. You can attribute it to the cooler nature of the screen. The Moto Turbo has a warm screen with yellowish tinge to whites. The Moto G5 Plus's screen has a bluish tinge. Colour reproduction, however, does not feel spot-on on the Moto G5 Plus. The Moto G5 Plus offers two colour modes, if you do not wish to use Adapative Brightness feature – Standard and Vibrant.
Both Standard and Vibrant modes alter the saturation of the Moto G5 Plus' screen. The standard one makes the colours feel dull while the Vibrant mode makes them pop but not in the best way. Your best bet – stick to using the screen with Adaptive Brightness on. There is also the always-on display. However, you need to experience as this Motorola Moto G5 Plus review will not be able to do justice to it. It is THAT good!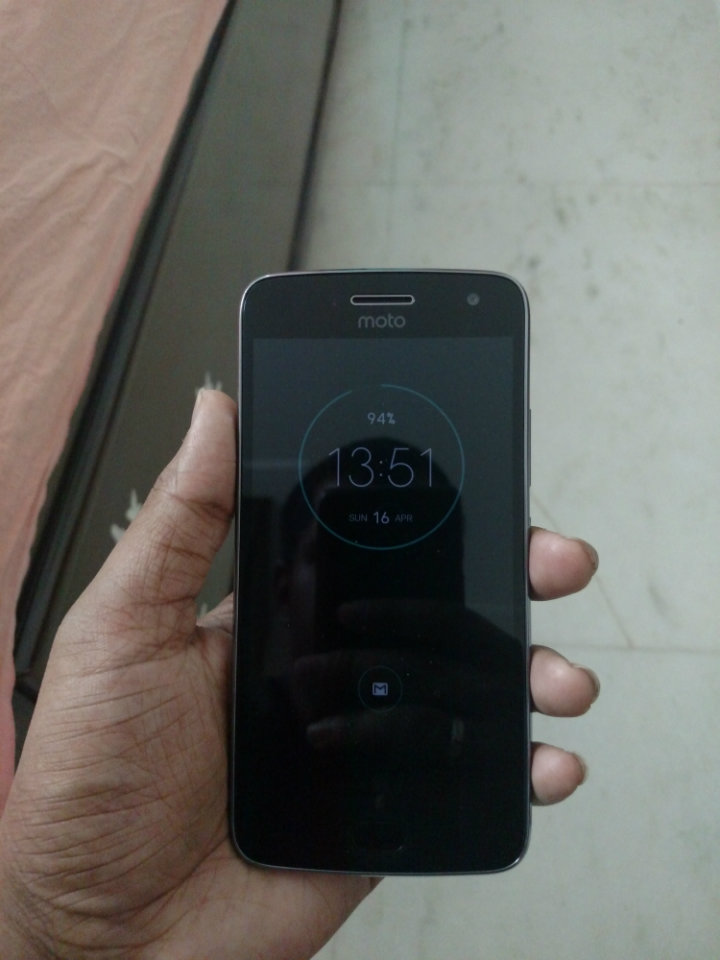 Performance
| | |
| --- | --- |
| Processor | 2.0GHz octa-core 64-bit Qualcomm Snapdragon 625 |
| RAM | 3GB/4GB |
| Internal Storage | 16GB/32GB (expandable up to 128GB) |
| OS | Android 7.0 Nougat |
The Motorola Moto G5 Plus sports powerful hardware. For testing purpose, I had the more powerful Moto G5 Plus that has 4GB RAM and 32GB internal storage. Clocked at 2.0GHz, its octa-core Snapdragon 625 chip zips through tasks. Aided by 4GB RAM, there was no lag in any task whatsoever. No matter how many apps you open, the device does not slow down. However, credit should also go to Android 7.0 Nougat that this device comes with. It does such a great job at allocating tasks to the chip that this phone feels as powerful as a flagship smartphone.
I have a confession to make. In 2015, I bought my wife the LG G4. At that time, the G4 had the old Snapdragon 808 chip to every other flagship phone's Snapdragon 810 chip. In benchmark tests, the G4 was outgunned. However, in real life, nobody could even tell the difference. My wife likes to use a phone like a carefree person. Multitasking between 20 apps even when she needs only two or three at max, never turning off features such as Wifi and Location are the kind of practices she is into. Even then she never complained about the G4 as much as she complained about the OnePlus 2 initially.
What I intend to say is this is why I do not benchmark test smartphones. It becomes non-consequential beyond those numbers. The real-life experience of using the phone is always different than what those numbers suggest. This is the reason why I am in awe of this smartphone. It is powerful and can handle tasks like an experienced weight-lifter. In conclusion, the Motorola Moto G5 Plus review shows how good mid-tier smartphones have become in the past few years.
Camera
| | |
| --- | --- |
| Primary (rear) Camera | 12-megapixel with flash |
| Front Camera | 5-megapixel |
The Motorola Moto G5 Plus has a great point-and-shoot camera. Just point it and shoot. The photo quality is something you will not have complains about. I think a lot of it has to do with its f/1.7 aperture. Now, I am not a camera guy and don't even like to click photos. So, I will say this one more thing about the camera. That large aperture means a shallow depth of field.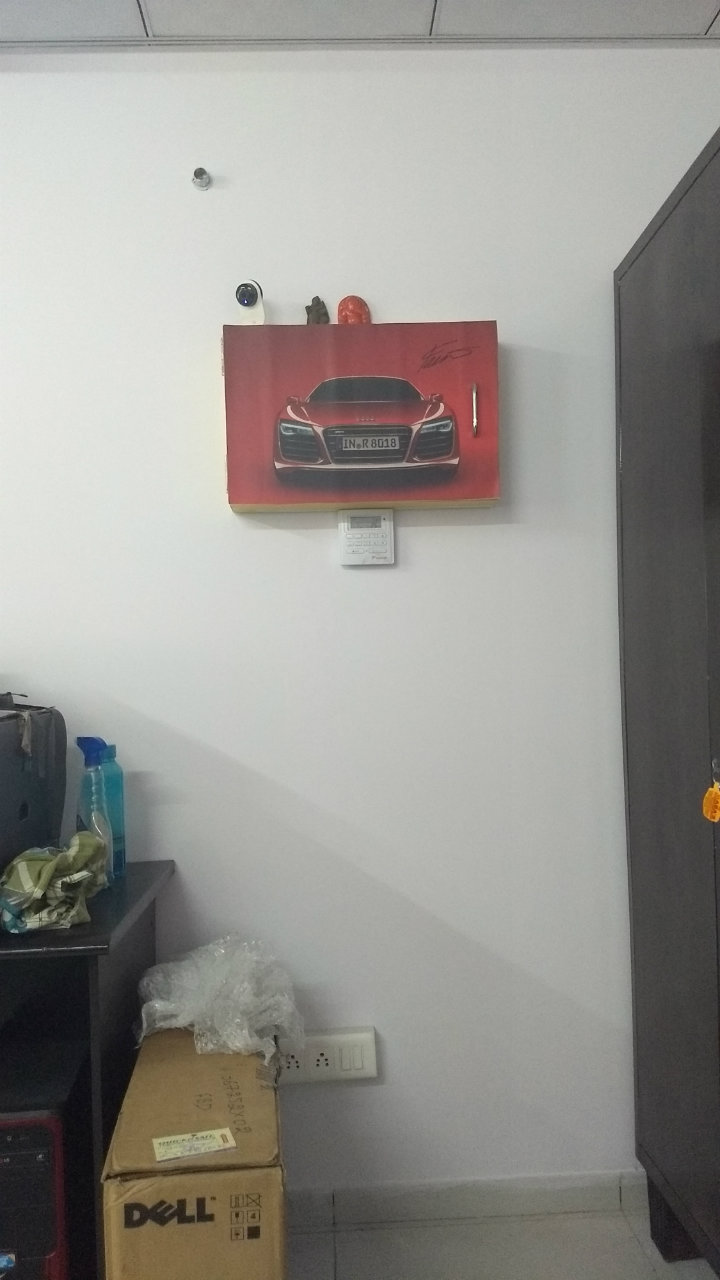 The rear camera can be operated in Video, Panorama, Slo-Mo and Professional modes. While the rest are self-explanatory, the Professional mode lets you alter the ISO, lighting, timing and brightness settings. My preference is always clicking in auto mode. However, here I chime about my other design concern. The problem is that even though the camera is a regular 12-megapixel shooter, the camera bump suggests it be some monster. As such, if you don't use a cover, you have to be careful about how you carry your phone and where you keep it. Many times while the phone is in my pocket, I feel I have a coin. When I put my hand in the pocket, it is this phone's camera bump. Not good.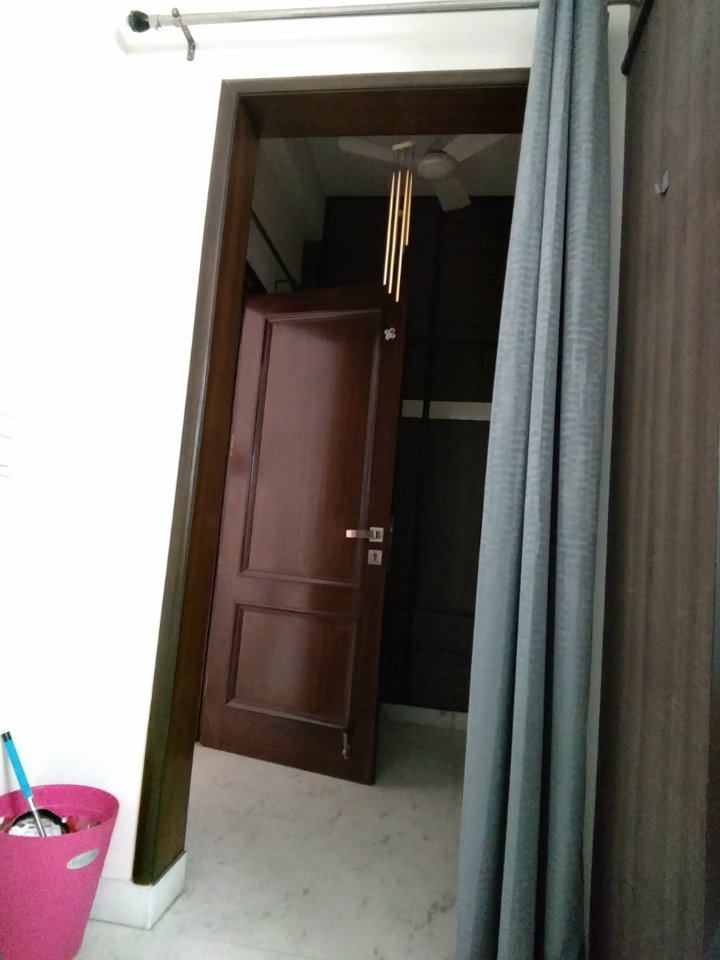 The front camera on Motorola Moto G5 Plus is also a point-and-shoot thing. Take it as that and you will always be happy. Look at the snap above.
Battery
| | |
| --- | --- |
| Battery Size | 3000mAh |
| Additional Features | Turbo Charging |
One of the biggest surprises of the Motorola Moto G5 Plus review is the battery department. It is a 3000mAh battery but Android 7.0 Nougat makes it perform like a 4000mAh one. I am sure the Android 7.0 Nougat's Doze mode surely helps in this regard. I still go two days on a single full charge with this phone. But let me tell you my use as well. I use my phone majorly for gaming, listening to music, work and an alarm clock. My usage is not much because for a day's eight hours, I am already sitting in front of a computer. So, internet usage goes out of the window.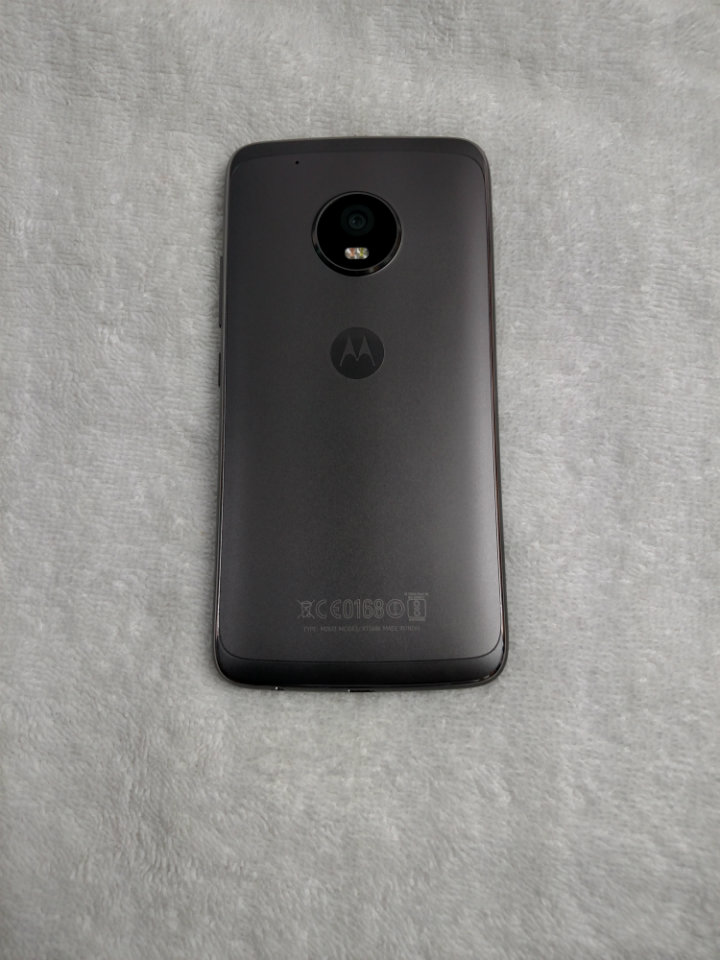 I mostly get pesky calls which are wrapped up under two minutes so even that is not intensive. However, I listen to music for hours at end. Gaming and work are two other areas that consume my time when I am using my phone. So, going two days for me is not a big deal. Also, I charge my phone without the Battery Saver mode kicking in. That mode slashes the animations in processes, which I don't like. Otherwise, I only need to recharge my device every third day.
However, your use will be different from mine. So, for one day, I watched all the videos I wished to and the battery still had some juice left at the end of the day. The battery drains only 2 per cent on standby over the course of eight hours. Also, I will always be thankful to Turbo Charging. When in need, I just have to recharge the phone for 5-10 minutes and at least I can get to my destination without the phone dying on me. No USB Type-C too!
Motorola Moto G5 Plus Review: Conclusion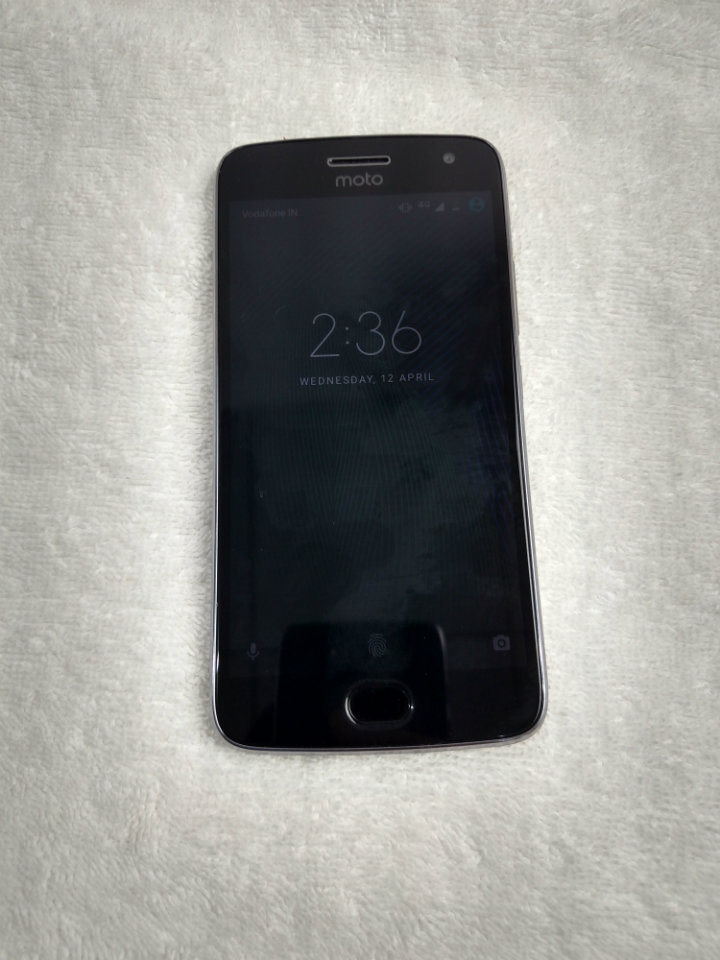 The Motorola Moto G5 Plus review tells us that this is a great device. It looks great, is powerful, has a nice set of optics and the battery life is amazing. For different users, that means different things. But for people who keep busy all day and do not wish to stick to their phone, this is a great device. Don't buy it if you are coming from a flagship smartphone or this device will bore you. For those upgrading though, this device is your mid-tier Nexus or Pixel smartphone. That, in and of itself, is high praise. The Moto G5 Plus deserves such high praise (despite the annoying camera bump).
Did you enjoy our Motorola Moto G5 Plus review? Please sound your thoughts in the comments section below.
Also Read: Motorola Moto G5 Plus Vs Samsung Galaxy J7 Prime: Which One Should You Buy?
More related stories below: