Samsung Galaxy Mega 5.8 the second device in the Galaxy Mega series after Samsung Galaxy Mega 6.3. It was announced this summer along with Galaxy Mega 6.3 after the Samsung Galaxy S4 launch. Galaxy Mega 5.8 is a phablet device from Samsung in a compltely new series called as Mega. As the manufacturer says don't go just big go mega, we also thought to tried to go mega with this device. After a week of using the device as the primry handset here are our take on why should one go for not just big. Read more in the review below.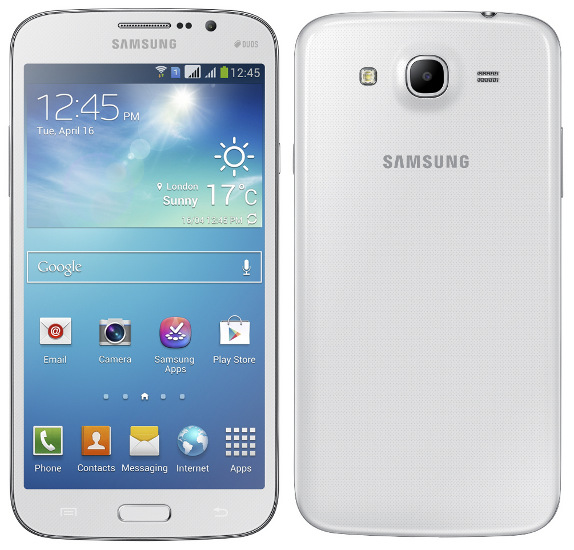 Design:
Samsung Galaxy Mega 5.8 as the name tells has 5.8 inches screen packed in a usual plasticky build. The design looks a lot similar to the Galaxy S4 with brushed metal edges and the typical Samsung's placement of keys. We shot an unboxing video which can be watched below.
Display:
Samsung Galaxy Mega 5.8 comes with 5.8-inch qVGA LCD Capacitive Touch display with 540 x 960 pixels resolution. We found the display to work just like grand works on the phablet screen size. It produces rich colors but outdoor visibility seems again to be an issue as it was on Galaxy Mega 6.3.
Camera:
Samsung Galaxy Mega 5.8 features a 8MP rear camera which shoots up to 3264×2448 resolution pictures and up to full HD videos. It comes with a LED flash and autofocus functionality along with a secondary camera of 1.9MP which itself is capable of recording 720p videos.
Hardware:
Taking the technical specifications of the Samsung Galaxy Mega 5.8, it looks like Samsung has lauched it just on time. It is powered by a Broadcom Dual-core 1.4GHz processor having 1.5GB of RAM. It comes with 8GB internal memory with support for external microSD card up to 32GB. It has a good 2600 mAh capacity battery which keeps the phablet on standby for a day on normal usage with up to 17 hours of 2G usage and 10 hours of 3G usage. It is worth noting that it is the only dual-sim phablet from Samsung having micro-sim card support.
Software:
Samsung Galaxy Mega 5.8 runs the latest Android 4.2.2 mobile operating system with Samsung custom UI interface called as TouchWiz. TouchWiz on Android 4.2.2 has been improved a lot when compared with the earlier versions. They is nothing new in interface apart from the lock screen widgets and user accounts and expanded notification center.
Samsung have bundled some of the applications of Galaxy S4 on this device like the story album, S services, smart stay and air view which have the hardware support to run these applications. In our course of time with the device, Samsung had already released a software update which enhances the security and performance of the smartphone. We just hope that it receives the software upgrade in near future.
Price:
Samsung launched the Galaxy Mega 5.8 for the MRP of Rs. 25,100 but it comes for Rs. 22,900 from Flipkart and other e-commerce retailing online sites or at the leading retail stores across the country.
Conclusion:
Galaxy Mega 5.8 after 5.65 inches Note II is the next was the first increase in the screen size that could come in below 6-inch category. Though this too is bigger than my hand but at least it can be used for in hands. The other variant which is the Samsung Galaxy Mega 6.3 is too big and is definitely none less than a 7-inch tablet but this is a phablet. Text look big due to the resolution and to be honest it does feel comfortable on the screen. Applications fit the screen unlike Galaxy Mega 6.3 which clearly have some issues adjusting some apps on the screen for example take Speedtest.net. I shall conclude this review saying that enginners did a good job packing this device with such features and specifications and Samsung keeping the pricing right. It should be kept in list when considering an Android at this price point.
More related stories below: