In recent years, more and more daily tasks have become digital. You don't need a digital scanner to scan your documents. Read more to find How To Scan Documents With Your Phone Via Google Drive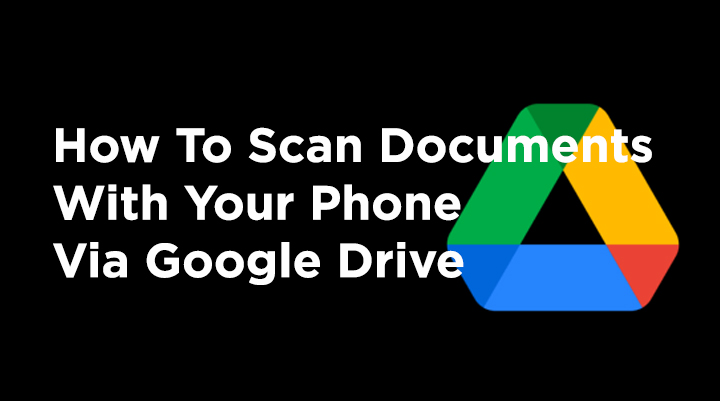 Most offices have a dedicated scanner to scan and share important documents everyday. However, if you are working from home don't worry.
You can use your smartphone to scan a couple of documents or photos to scan every now and then. Google Drive is one of the best way to scan documents on Android devices.
The Google Drive app comes pre-installed on most Android device. It allows you to directly scan documents without the need of any thrid party app.
You can can easily scan documents (receipts, letters, billing statements, photos, etc) and save them as searchable PDFs on your Google Drive.
Also read: How To Increase Security and Privacy On WhatsApp
How To Scan Documents With Your Phone Via Google Drive
Open the Google Drive app
Now, in the bottom right, tap Add
Next, tap Scan
Then. take a photo of the document you'd like to scan
Adjust scan area: tap Crop > take photo again: tap Re-scan current page > scan another page: tap Add
Now, tap Done to save the finished document
That's it!
Also read: How To Delete Your WhatsApp Account Completely
You can also add a Google Drive scanning shortcut to your Home screen. Here's how:
Open your Android phone or tablet's widgets
Next. find the "Drive scan" widget
Now, touch and hold the widget
Them, drag it onto your Home screen (You may be asked to select an account)
Next, choose the folder you'll save documents inside. You can create a folder by tapping New Folder
Then, tap Select
Now, you'll see the folder name in the widget
That's it!
Also read: How To Create A Google Alert To Track Updates
We hope the above-mentioned tips were helpful. Please share your views with us in the comments section below.
More related stories below: