Microsoft is now teasing the next generation 'Project Scorpio' XBox in a set of videos. The teaser videos featuring quick cuts bear the slogan 'Feel True Power' and reveal quite interesting details. It seems the Microsoft is more than ready to take on Sony Playstation. Read more to find out about the XBox Scorpio Price in India, Specifications, Features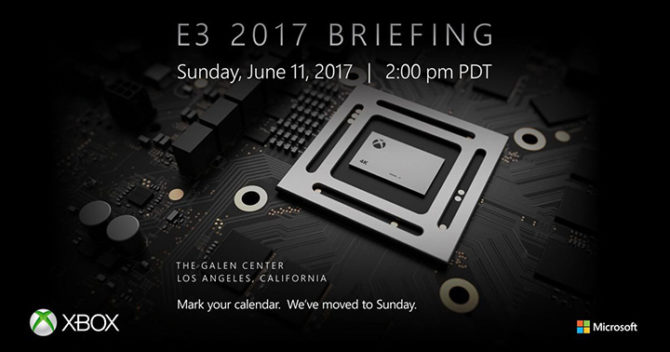 Price & Availability
| | |
| --- | --- |
| Price (expected) | $399 (approx Rs 25,800). |
The Xbox Scorpio is coming out later this year. As per the teaser video, the new gaming beast will be available from October 13th, 2017 (101317). Friday the 13th seems like a perfect release date for the edgy console. Microsoft is unveiling the new console on June 11, 2017, at E3 2017 Briefing to be held in Los Angeles, California.
The Xbox Scorpio price is expected to be priced at $399 (approx Rs 25,800). As of now, Sony PlayStation is beating the XBox in sales, which means Microsoft will have to offer the new console at a competitive price. The Sony PS4 Pro is currently available at $399 in the US and Rs 38,990 (approx $585) onwards in India.
Specifications
| | |
| --- | --- |
| Processor | 2.3GHz, Eight custom x86 cores, |
| RAM | 12GB GDDR5 |
| Internal Storage | 1TB 2.5-inch |
| GPU | 40 customized compute units, 1172MHz |
| OS | Windows 10 |
| Optical Drive | 4K UHD Blu-ray |
The XBox Scorpio is powered by a 2.3GHz CPU (eight custom x86 cores) along with 40 Radeon compute units at 1172MHz. The teaser video hints that the new XBox will hit the company's raw performance target of 6 teraflops of computing power (50 percent more than the 4 teraflops found in Sony's latest PlayStation). It comes with a 1TB 2.5-inch hard drive, 4K UHD Blu-ray optical drive, and Windows 10 operating system.
Scorpio comes with 12GB RAM, out of which the console reserves 4GB of RAM (one-third) for system functions / OS processes. Now, Microsoft has added an extra 1GB of RAM for Xbox Scorpio developers. Mike Ybarra, corporate vice president for Xbox and Windows gaming at Microsoft, stated (via Twitter) that the company will 'keep tuning Scorpio to empower creators to share the best versions of their games'.
We'll keep tuning Scorpio to empower creators to share the best versions of their games. Unlocked extra GB of RAM for them, now 9GB of GDDR5

— Mike Ybarra (@XboxQwik) June 8, 2017
The developers can now access 9GB of GDDR5 RAM. Reportedly, the XBox Scorpio needed an extra 1GB to run its interface at 4K resolution at stable framerates.
Also read: How Long Can Nintendo Switch Sustain Its Momentum?
Conclusion
The new memory split is similar to PlayStation 4. This change shall improve performance for all games on Scorpio. Even if a game doesn't need extra 1GB of RAM, it'll act as a cache system. This, in turn, will help in loading games faster. Also, the 12 GB of unified GDDR5 RAM on XBox Scorpio comes with a bandwidth of 326GB per second. It is faster than the Xbox One and the Xbox One S. Both feature 8GB of DDR3 RAM and 32 MB of embedded static RAM (ESRAM) to offer memory bandwidth of 68GB per second for the DDR3 RAM and up to 204GB per second for the ESRAM. In Xbox One S, the ESRAM's bandwidth was boosted up to 219GB per second. The combination of extra RAM and powerful processor gives the XBox Scorpio an edge over Sony PlayStation 4 Pro.
Do you think XBox Scorpio carries enough power to compete with the competition? Let us know in the comments section below.
Also read: How to Play 90's Video Games On Your PC Right Now
More related stories below: