Due to the ongoing pandemic, Zoom has become a preferred way of communication. The virtual background feature is a great way to attend video calls from anywhere. Read more to find How To Add Virtual Backgrounds On Zoom For Android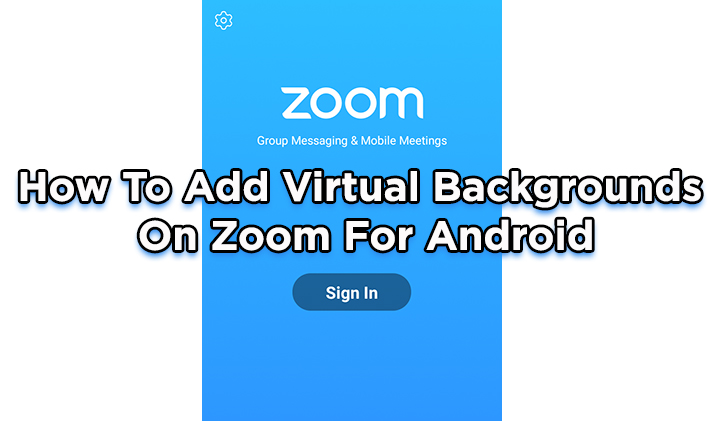 The virtual background feature is one of the most popular feature of the video calling platform. Now, Andoid users will also be able to add virtual backgrounds during their video calls.
However, the new feature currently only works for photos. Users will not be able to add videos as virtual backgrounds during video calls on their device's Zoom app.
Also read: How To Use AirDrop Feature To Transfer Files Between Two Android Phones
How To Add Virtual Backgrounds On Zoom For Android
To add a virtual background, click on More
Next, select Virtual Background
Now, pick from the default virtual backgrounds
Alternatively, you can add your own from the gallery by clicking on the "plus" sign in the far right
That's it!
Also read: How To Make "TikTok" Videos On YouTube Shorts
Additionally, the new update on the Zoom for Android app let users share their device's audio with other participants. It lets app integrate with the Calendar to enhance scheduling with default settings.
You will also have the option of self-selecting Breakout Rooms. This feature lets the meeting host split the zoom meetings in up to 50 rooms.
The latest update also brings new chat features for Android such as an enhanced link preview, search ability, the option of hiding chat bots in the IM list, and 'Mark as Unread' for images and files.
Also read: How to Repost Instagram Story with Custom Fonts/ GIFs
Note
Zoom has become quite popular during the ongoing lockdown. It allows simple, easy setup meetings or regular meetings in your personal meeting room.
The popular video conferencing platform has gotten several upgrades in the new update. It comes with noise cancellation, new reactions, additional filters, and the ability to adjust the lighting.
Zoom is ideal for anyone who works remotely or has remote team members. It is a great option for working in very large teams. You can also record and broadcast your meetings for future reference.
However, the video calling app has raised several red flags. Now, multiple government agencies have issued warnings coz of privacy concerns.
Also read: How To Use Split Screen on Android Smartphones
We hope the above-mentioned article was helpful. Let us know in the comments section below,
More related stories below: