Every father needs to be told 'I Love You Dad', and with festive season around the corner, you don't even have to wait further to gift him something. Now the question is, which gift will be the best to express that he is the best father in the world? A tie? No! A shirt? No! Gifting ties, shirts and wallets has become archaic. In this era of technology, why not express this feeling with a tech gift?
The sundry gadgets available in the market might confuse you, but that is what we are here to solve. In this post, we have narrowed down the options for you. Whether you are on a low budget, or high or somewhere in the middle, we have listed best tech gifts in every price range. Read on to find out 15 best tech gifts in every price range which you can buy for your dad.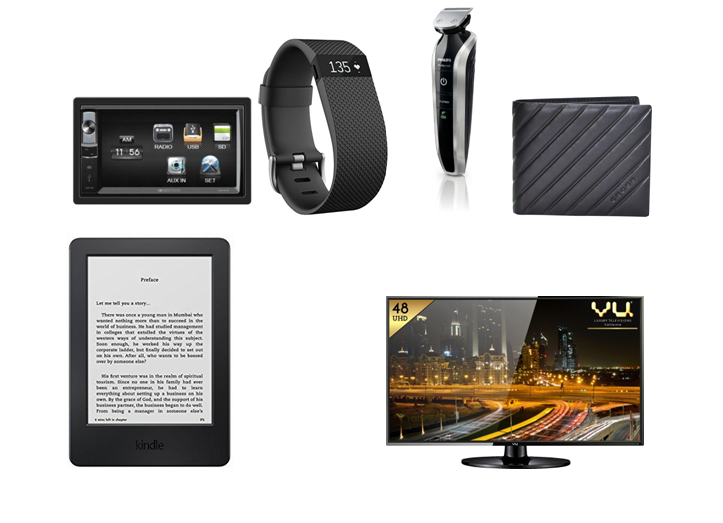 15 Best Tech Gifts For Dad
Following is the list of best tech gifts which you can consider giving to your dad!
Under Rs. 2,000
1. Smartphone Cases & Covers
These days, almost everyone owns a smartphone and perhaps your dad also owns one! But does it have a smart case or cover on it for protection? There are plenty of options available online for smartphones from almost every brand. You can choose from a basic plastic cover to a durable high quality smart cover. Here are some options for you on Amazon India.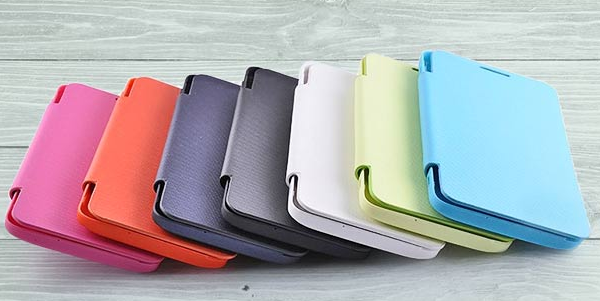 2. Yu Jyuice 10,000mAh Power Bank: Rs. 1,099
If the battery of your dad's smartphone usually does not survive for a single day due to high usage, then you can consider giving him a power bank. The Yu Jyuice 10,000mAh capacity power bank comes with two USB ports (one with 5V-1A output and other with 5V-2.1A output) and input of 5V-1A. This gift will save your dad from annoying trouble of running out of battery. You can also check out power banks with over 10,000mAh capacity here. Buy here.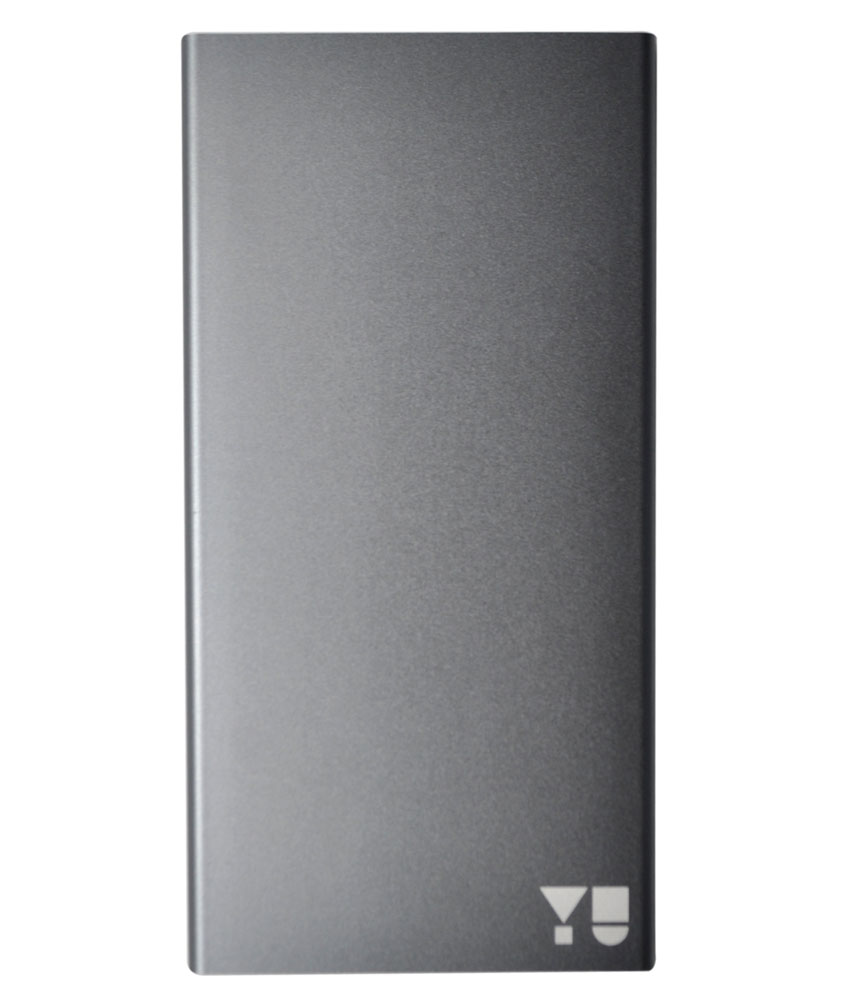 3. Capdase HR00-CA01 Universal Racer Car Mount Holder 
This device can be mounted on your dad's car's dashboard or winshield. It comes with cushioned expandable holder with secure locking mechanism. This will take care of your dad's smartphone when he is driving in his car! You can buy it here.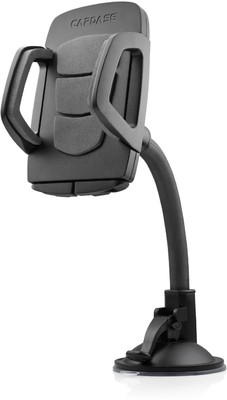 Between Rs. 2,000 to Rs. 5,000
4. Philips Multi Grooming Kit: Rs. 2,999
You have upgraded from a traditional razor to an electric razor then why should your dad indulge in styling with that old clumsy stuff? This season, gift your dad, Philips Multi Grooming Kit and let him carry himself off with confidence. This kit comes with 8 attachments and gives complete styling power to the user. This device is waterproof and comes with a pouch for storage and convenient travel. You can buy it here.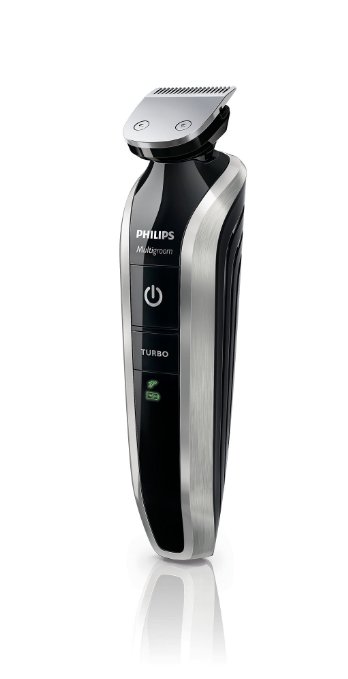 5. Mapmyindia – Lx140ws GPS Device: Rs. 4,457
Does your dad often tend to forget routes to different locations? Help him get navigation maps and driving directions anytime with the MapmyIndia GPS system. This device will tell most efficient route to reach a location, thereby saving enough fuel. This portable device comes with 2GB flash memory and rechargeable battery. You can buy it here.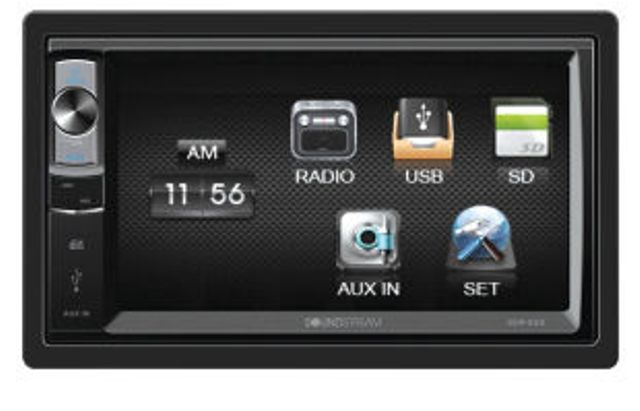 6. Cross Tracker Wallet: Rs. 4,999
How can a wallet be considered as a tech device? Confused? This Cross tracker wallet is amalgamation of technology and wallet. It flaunts its Spanish leather design and comes with integrated Bluetooth tracking technology. It keeps the valuables in your wallet secure and tracks your wallet using Cross tracker app on your synced smartphone, in case you misplace it. You can buy it here now.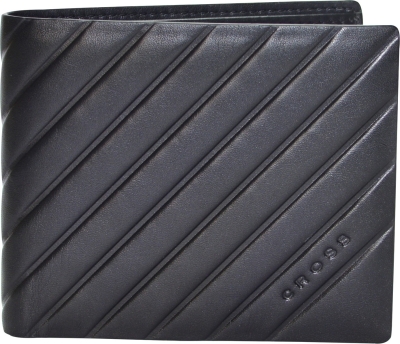 Between Rs. 5,000 to Rs. 10,000
7. Smartphone
If your father is still using a feature phone then why don't you upgrade it to a smartphone? There are plethora of feature packed smartphones available in this price range. You can check out the best smartphones under Rs. 10,000 here.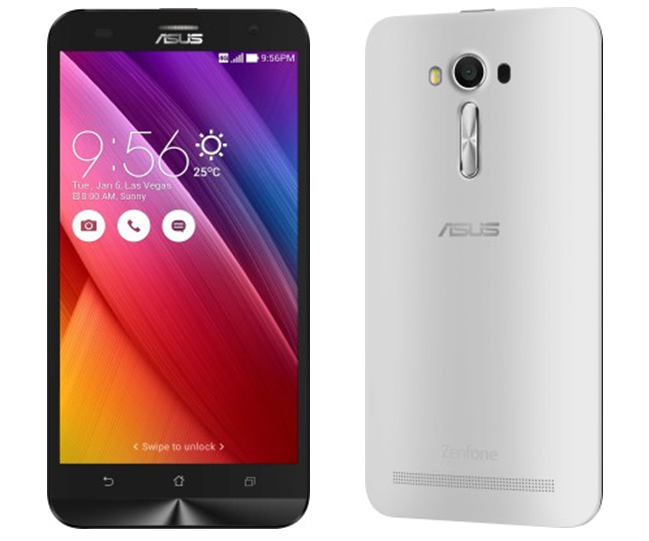 8. WD Elements 2.5 inch 2 TB External Hard Drive: Rs. 7,220
If your father is in a profession which requires him to store bulks of data, then an external hard drive would be the best gift for him. The 2TB WD Elements portable hard drive allows you to store large volumes of data and access it whenever required. It comes with three years replacement warranty. Buy it here now.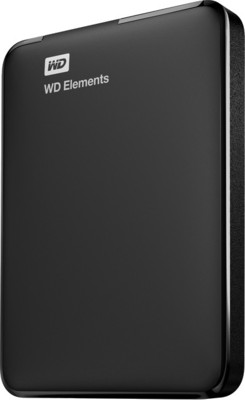 9. Kindle 6″ Glare-Free Touchscreen Display: Rs. 5,999
Does your dad like reading? Gift him a Kindle e-book reader this season and let him read the text on the Kindle like a printed page. Kindle e-book indulges the user into reading without unnecessary distractions like notifications or e-mails. Buy it now here.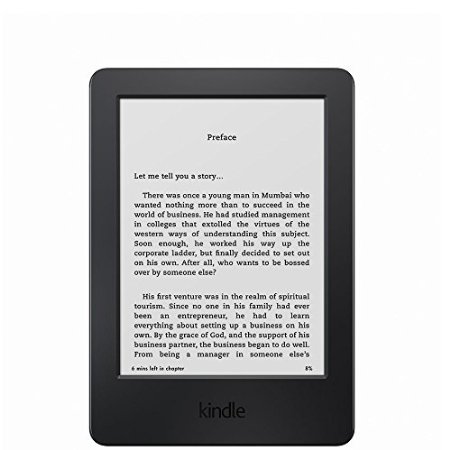 Between Rs. 10,000 to Rs. 20,000
10. Smartphone
Rs. 10,000 to Rs. 20,000 price range is the most crowded one. There are plenty of hot smartphones available in this price range, loaded with mighty configuration and great design. If you want to buy a smartphone below Rs. 15,000, then click here. For smartphones below Rs. 20,000, click here.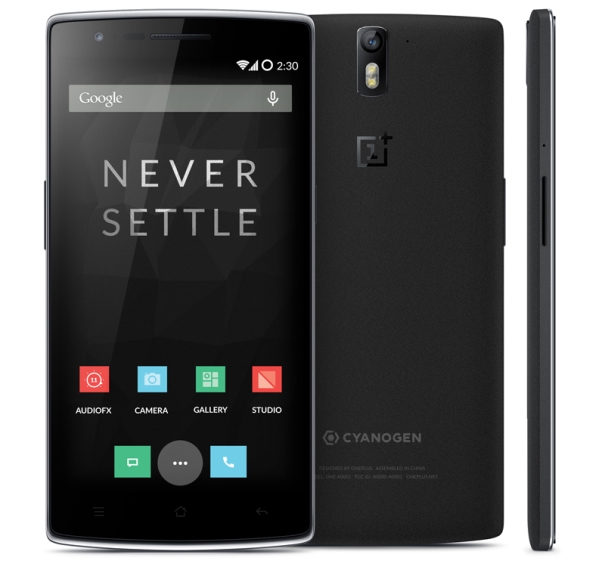 11. Fitbit Charge HR Heart Rate and Activity Wristband: Rs. 10,390
Is your dad a health conscious person? Why don't you gift him a fitness tracker that will keep a track on his fitness goals while giving him insights into fitness. The Fitbit Charge HR wearable tracks steps taken, calories burnt, floors climbed, sleep duration, sleep quality, continuous heart rate and more. It also alerts the user when a message or call is received on the synced smartphone. This device will make sure that your father keeps a healthy lifestyle by keeping him aware of fitness goals and motivating him when required. Buy here.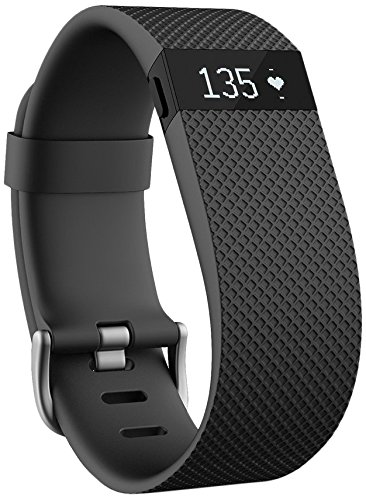 12. Samsung Galaxy Tab A Tablet: Rs. 18,000
Does your father still use the old desktop at you home? Why not gift him a tablet which is portable, light weighed and easy to use? One good tablet which you can opt for, is Samsung Galaxy Tab A. It comes with 8-inch XGA (1024×768 pixels resolution) display, 2GB of RAM, 16GB inbuilt storage (expandable up to 128GB via microSD card), 5 mega pixel rear camera, 2 mega pixel front shooter and a powerful 4200mAh battery. Buy here.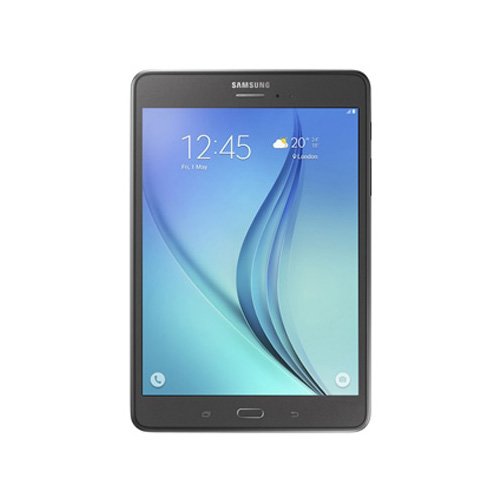 Between Rs. 20,000 to Rs. 50,000
13. Smartphone
Not every father is fond of using a high-end smartphone. But if your dad is a tech savvy person who loves using the latest premium smartphones, then here is a list of smartphones which your can buy for him within Rs. 30,000 price range. You can also opt for iPhone 6 or if your pocket allows then you can even buy an iPhone 6s which comes at price starting at Rs. 62,000.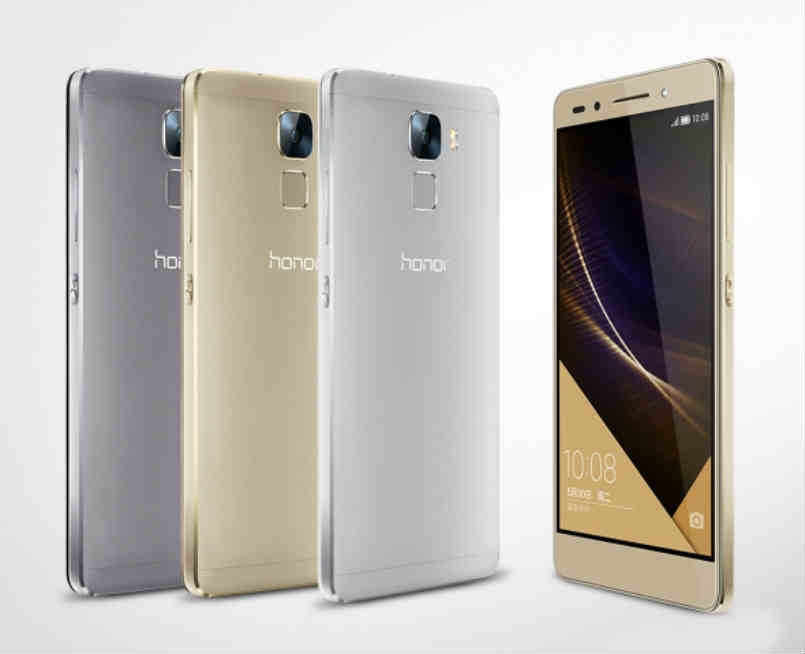 14. HP 15-r014TX 15.6-inch Laptop: Rs. 47,900
Whether your father is into travel business, or even if he spends most of his time at home, the HP 15-r014TX will prove to be his perfect companion. Loaded with latest and advanced technologies, this notebook is a great gadget to gift. As for specifications, it comes with 1.7GHz Intel Core i5 processor aided with 4GB of DDR3L RAM and NVIDIA GeForce GT 820M graphic card. There is a 15.6-inch display on the front and it houses 1TB 5400rpm Serial ATA hard drive. 
The powerful configuration of this notebook makes it a beast when it comes to performance. Whether you are watching a movie, streaming a video, playing a game or doing office work, this device handles every task seamlessly. Buy it at best price here.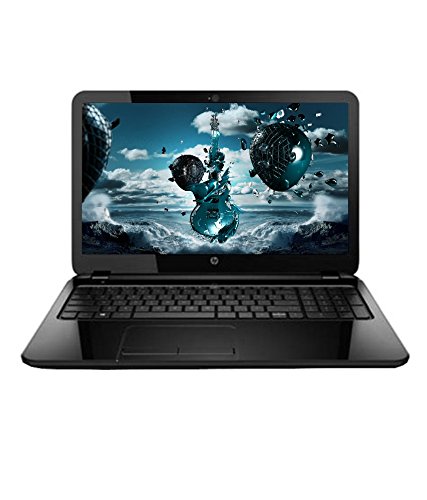 15. Vu 48D6455 48-inch Smart LED TV: Rs. 46,750
If your dad is fond of watching movies, sports channels, TV shows or news, then what could be a better gift than a 4K TV? The lavish Vu 48D6455 48-inch Smart LED TV will change the definition of TV viewing with its unmatched picture clarity and great colors. Buy it at best price here.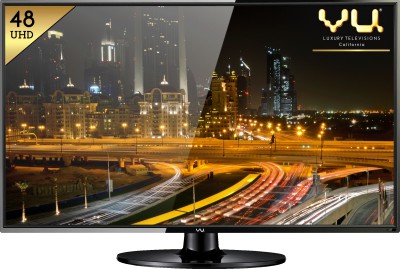 Which device among the ones listed above would you gift you dad? Is there any other tech gift which you are willing to gift you dad? Share your views with us in the comments section below!
Also Read: Tips: How To Choose The Right Smartphone
More related stories below: