Google Chrome is expected to add native dark mode support for Windows desktops. The new feature will offer a comfortable Web browsing experience in low lighting conditions. However, you don't have to wait for the new update. Let us help you use a dark version of Chrome web browser. Read more to find about How To Easily Use Dark Mode On Google Chrome For Desktops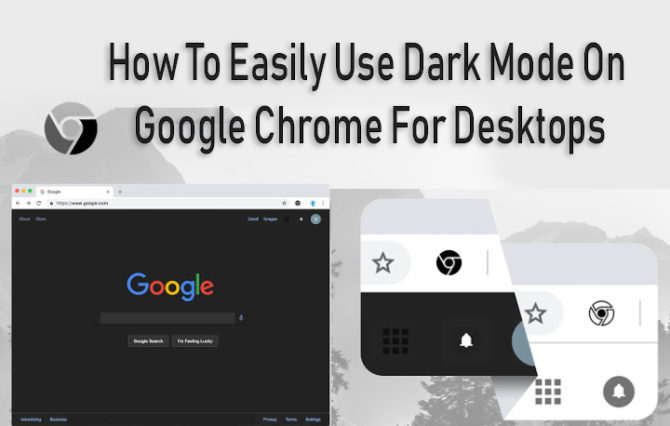 The upcoming dark mode on Google Chrome will act similar to the Microsoft Windows 10's system-wide dark mode option. The new development was confirmed by Peter Kasting (Senior Chrome Engineer and a member of the Chromium team, Google) in a Reddit thread. "For desktop, native dark mode support is in progress; in the meantime, we generally suggest people [to] use a dark theme," he said.
Currently, users can opt for the default incognito color scheme in normal mode to simulate basic dark mode (along with Windows 10 'Dark' mode). Additionally, you can use many third-party dark themes and extensions, which offer multiple customizations.
One of the simplest ways to enable the dark mode on Google Chrome is the 'Dark Theme for Chrome' extension by Kerry Blair. It sports a great looking design and reduces eye strain. The dark theme is currently available for free.
The light extension applies black colors on social networks, New Tab, and other websites with a simple click. You won't need to manually set different web pages like Twitter, etc to dark mode. The extension applies black theme across the whole net. It can be turned back at any time just clicking to extension menu.
Also read: How To Setup New Google Account On Your Android Smartphone
How To Easily Use Dark Mode On Google Chrome For Desktops
Go to the Chrome Web Store.
In Extensions, search for 'Dark Theme for Chrome'.
Scroll to find the 'Dark Theme for Chrome' by Kerry Blair.
Next, click on the 'Add Extension' button.
When prompted choose 'Add Extension' to confirm.
Now, a black Chrom icon will appear on the top-left corner (next to address bar).
Simply click on it to enable or disable the 'Dark Mode'.
That's it. Enjoy Chrome black.
Also read: How To Use Facebook Watch To Find New Shows & Videos
Conclusion
Google offers a dark mode on its various apps and services (including Android and YouTube). The dark mode is one of the most requested features by Chrome users. As of now, it is not clear if a similar feature will be added to the mobile app.
Recently, Google submitted a code change to bring dark mode support to macOS. The new update will detect the default Dark Mode on macOS Mojave to transform the browser with a dark treatment. A similar feature is available on Mozilla's Firefox for macOS Mojave users.
Also read: How To Automatically Download New Netflix Episodes On Your Smartphone
We hope the above-mentioned tip/ trick was helpful? Are you excited to try the dark mode on Chrome for desktops? Share your views with us in the comments section below.
More related stories below: