Panasonic India has launched its latest offering in the toughbook series, the compact yet business rugged toughbook model, the CF-SX2 in India. The target customers of the Toughbook compact CF-SX2 are business and corporate users who have to use their laptops in difficult environments where there are high chances of physical damage to the laptops by accidental fall of laptop, or objects falling on laptop, or in fields where high reliability and mobility is involved like the health care sector. Some of the strong points of the CF-SX2 is compact size, light weight (just 1.2 Kg), in-built 3G SIM slot (optional), rugged build, high reliability factor, long battery life (9 hours with standard battery and 14 hours with large battery).
Since this laptop is very popular in Japan where it is sold as "Let's Note" series, Panasonic India has launched it with option of Japanese/English/Taiwanese Keyboard and Japanese/English Version of Windows. With these options, Panasonic is targeting over 1000 Japanese corporations in India where there is a large number of Japanese professionals working in India. Not only Japanese keyboard and OS, they also provide Pan-Asia warranty for 4 years with dedicated helpdesk in Japanese language.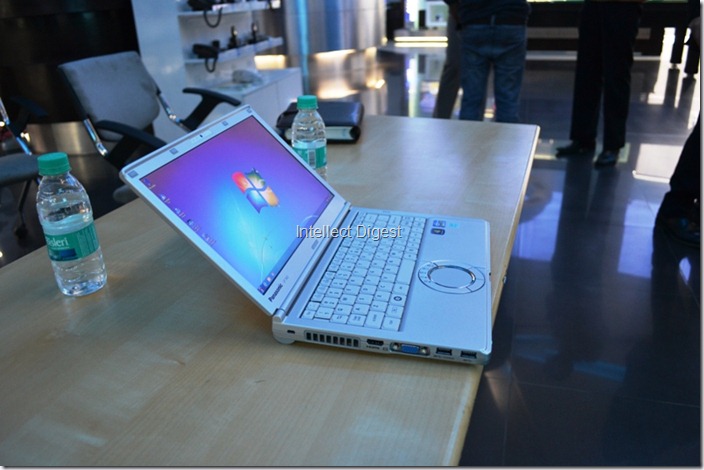 Panasonic Toughbook CF-SX2 Hands On Review Video:
Panasonic Toughbook CF-SX2 Specifications
Detailed technical specifications of the Panasonic CF-SX2 compact toughbook are as follows:
Processor: 3rd Generation Intel Core i5-3320M
RAM: 4GB / 8GB Option
Display: 12.1-inch HD  Display
Storage: 250GB HDD
DVD Optical Drive: Built-in
Weight: 1.21kg (4 cell battery)/ 1.42 kg (8 cell battery)
Battery Life: Up to 9 hours (4 cell battery) / Up to 14 hours (8 cell battery)
Dimension: 295 x 197.5 x 25.4mm
Drop Resistant: Up to 76cm
Bluetooth version 4.0
SD Card Slot
80 Watt AC Adaptor for quick charging
The magnesium alloy build of the Toughbook does not only make it light weight, but also gives is strength to endure up to 100 Kg of pressure and bashing of fall from up to 76 cm of height. There is also an option between the 32-bit and 64 bit of Windows OS as corporate may need 32 bit version for specific applications.
Pros
Solid Build
Light weight
Fast performance
Long battery life
DVD Drive Built In
Full size LAN, HDMI and VGA ports
Good display
Can withstand bashing
4 Years warranty
Cons
Not available for retail customers
High price of approx. Rs. 1.25 Lakhs
More pictures: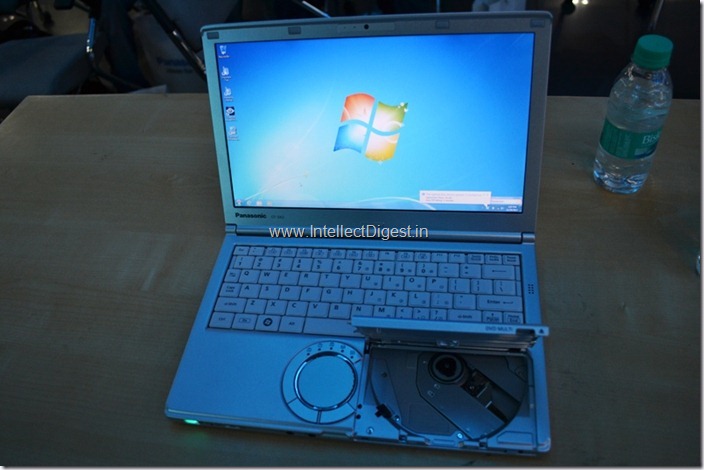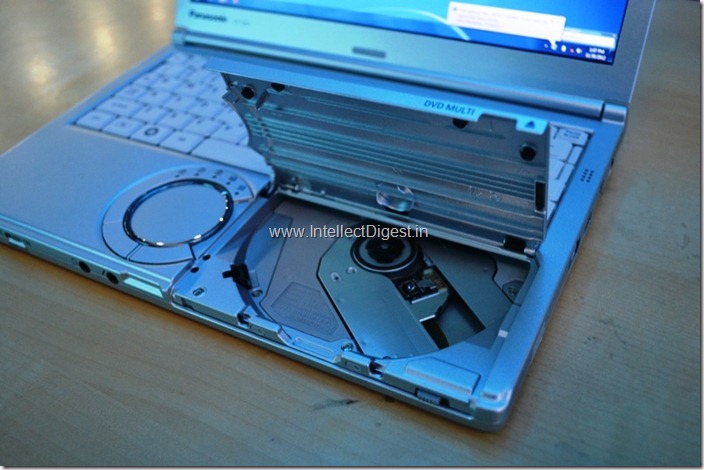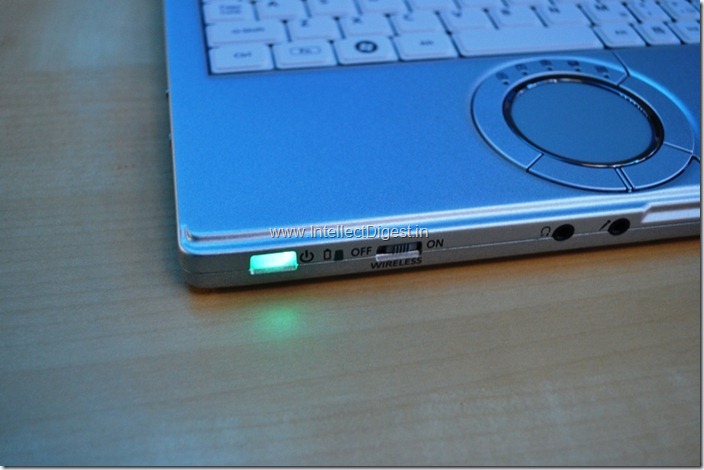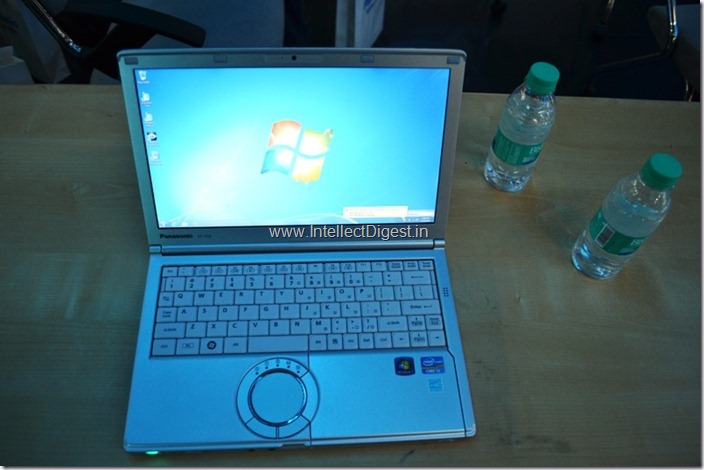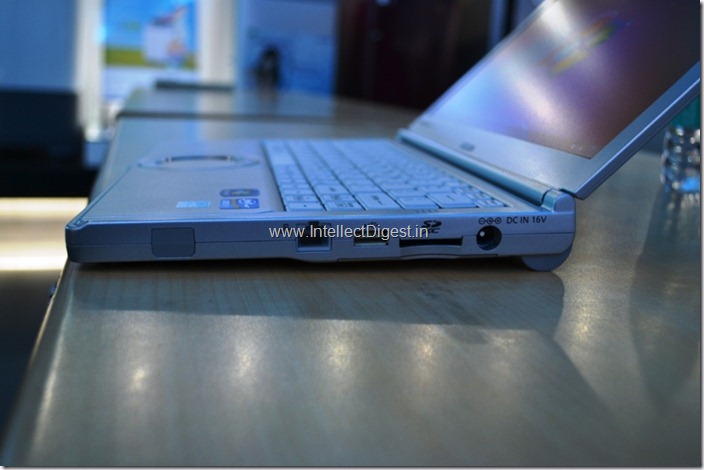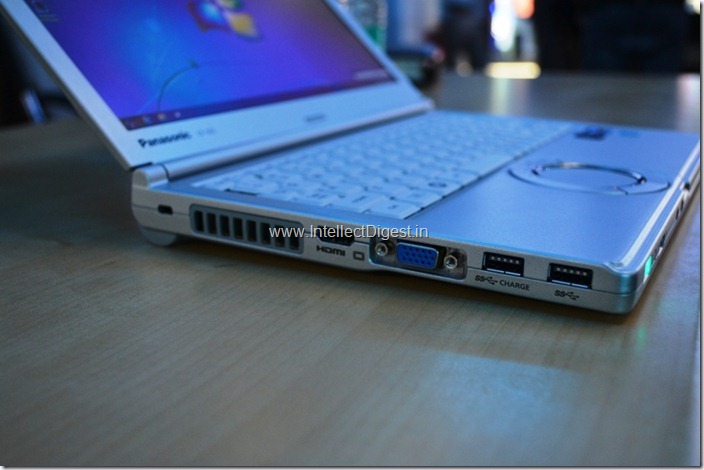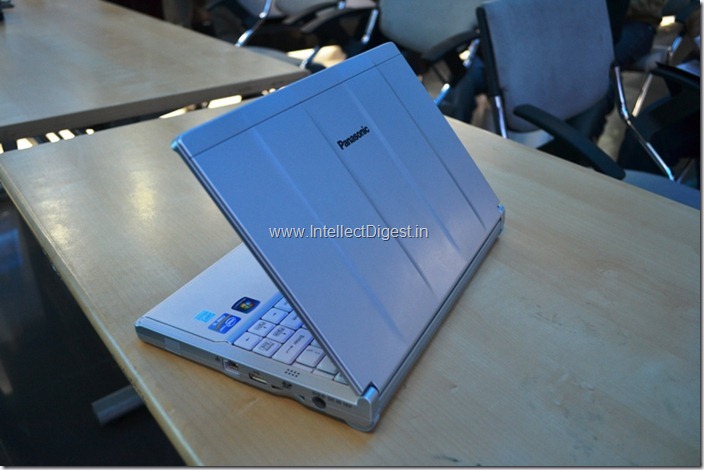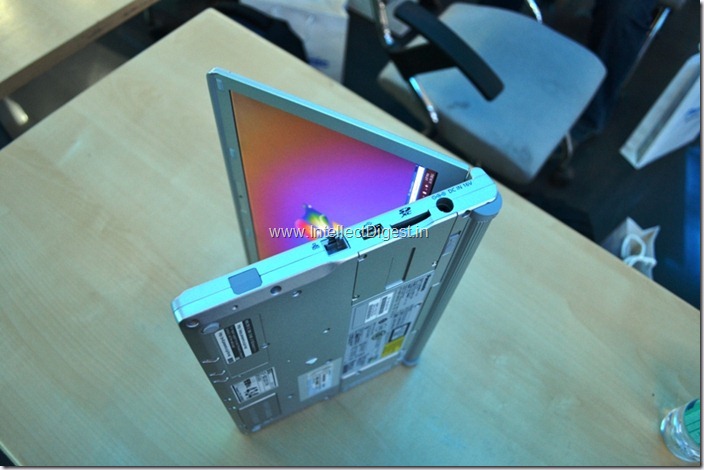 Conclusion
If you are a professional who needs a tough laptop, this is one of the most durable laptops you can opt for which not only comes with a tough build, but also compact weight and high performance. To get all these features, you will have to shell out a considerable amount, but the reliability you get for a business machine with it makes it worth the price.
More related stories below: