Panasonic India has launched two of its new generation products from the Toughbook series in India on 5th December 2012 in New Delhi India. These two devices are very unique in terms of the features they offer. The A1 Toughpad is the only business ruggedized android tablet in the world and features a hardware based security features which works at the processor level and is US Federal government security level 2 certified. The Panasonic A1 Toughpad is also very rugged in construction and is water as well as dust resistant.
Panasonic Toughpad FZ-A1 Features, Video, Price And Specifications
The Toughpad A1 can be used in very rough environments and can withstand a fall of over 75 cm without any damage. It has magnesium alloy body construction and had special reinforced chassis which protects it from all angles. It has special user configurable hardware button for quickly launching a user configured app. It has a digitizer pen or stylus which can be used for applications which require precision inputs. It had an in-build 3G SIM slot and has a micro USB and Micro HDMI port too. A magnetic strip reader (credit/debit card reader) and a bar code reader can also be attached using the USB port for special industrial or commercial applications. It has been designed keeping the business needs in mind and it as been priced at Rs. 75,000 + Taxes in India.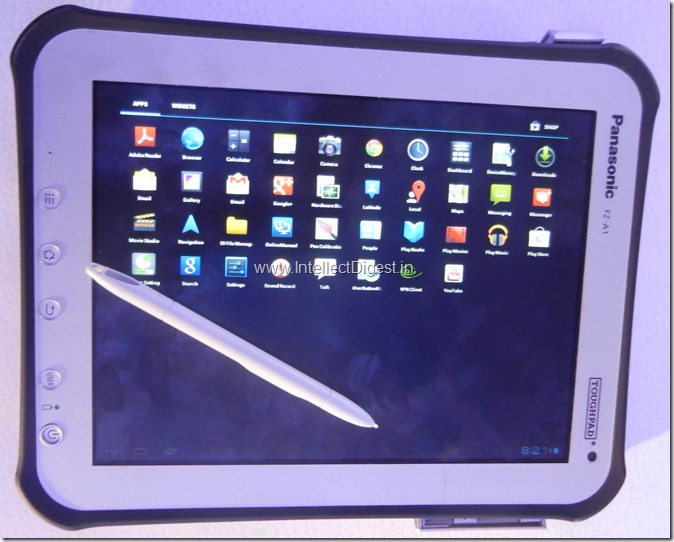 Talking a bit more on the specifications, it is powered by a 1.2 Ghz dual core processor, Runs Android 4.0, has 1 GB of RAM, 16 GB Internal memory which can be expanded by attaching a memory card, 10.1 inch screen with 1024×768 display which is non-reflective for good visibility even in bright sunlight. It also has integrated mic, speakers, Bluetooth, 3G and delivers a battery life of about 10 hours. It has a 2 Megapixel front camera with fixed focus and a 5 Megapixel rear camera with flash and autofocus.
Toughpad A1 Video Review:
Panasonic Toughbook CF-AX2 Ultrabook Convertible Features, Video, Price And Specifications
The CF-AX2 Toughbook Convertible Ultrabook-Tablet is one of its kind convertible business rugged ultrabook which is also made up of magnesium alloy for light weight and strength to withstand a pressure of 100Kg weight. It can face a fall of up to 76 cm without damage and does offer very solid construction with just 1.1 Kg weight. One of the most interesting features I found out in this Ultrabook is the hot-swappable battery. It has a 4 cell external battery and 2 cell internal battery and delivers a total of around 8 hours of battery life. When thee battery is going low, you can simply remove the external battery without turning off the ultrabook (as the internal battery power the laptop when you swap the external battery with a charged battery). This hot-swap feature is also there in some previous Toughbook model, but the CF-AX2 is the slimmest toughbook to offer this feature.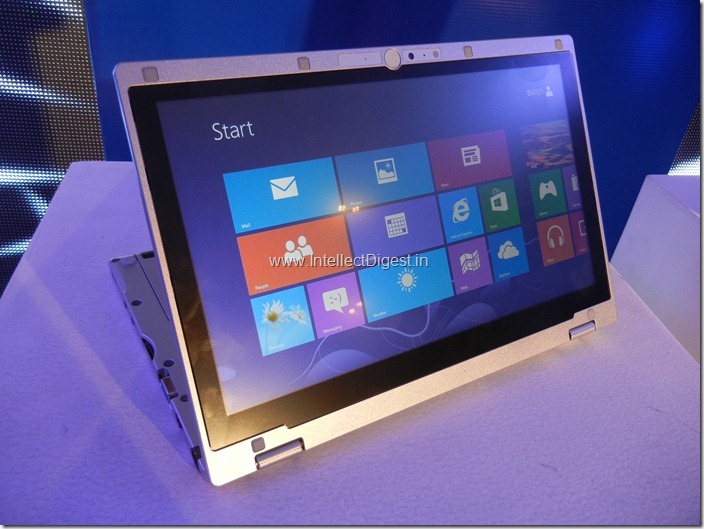 Talking about the specs, it has a an Intel Core i5 3rd generation processor, 4 GB DDR3 RAM, 128 GB SSD, SD card reader, USB 3.0 ports (x2), HDMI port, VGA Port, Hot Swappable battery, 11.4 inch 10 point sensitive full tough screen with Windows 8 operating system, Built in web camera, speakers and microphone. It has bee priced at Rs. 1.3 Lakhs in India and is also targeted towards business and corporate users with high computing needs in small form factors.
Panasonic CF-AX2 Video Review:
Also read – Panasonic Business Rugged Compact Toughbook CF-SX2 Review & Details
More Pictures of Panasonic Toughpad A1: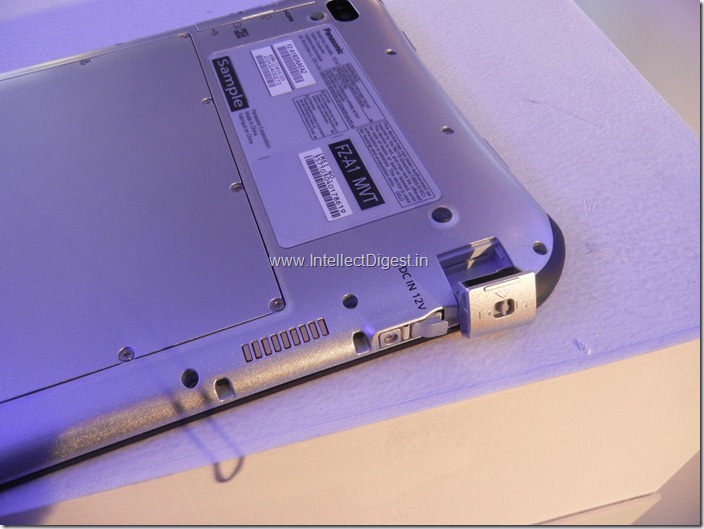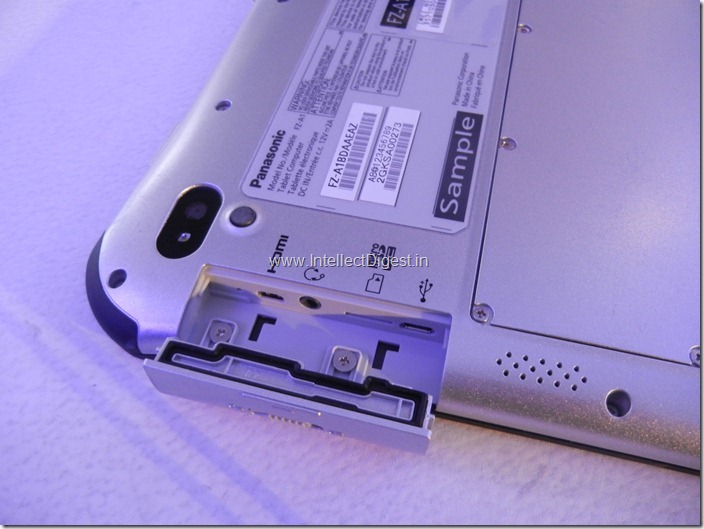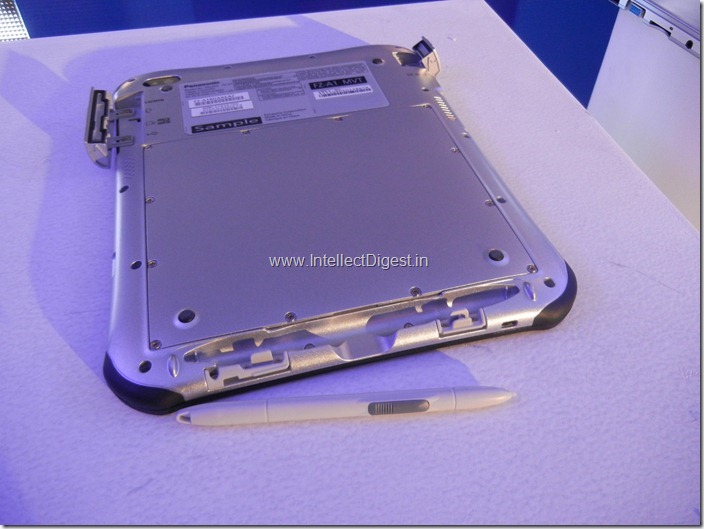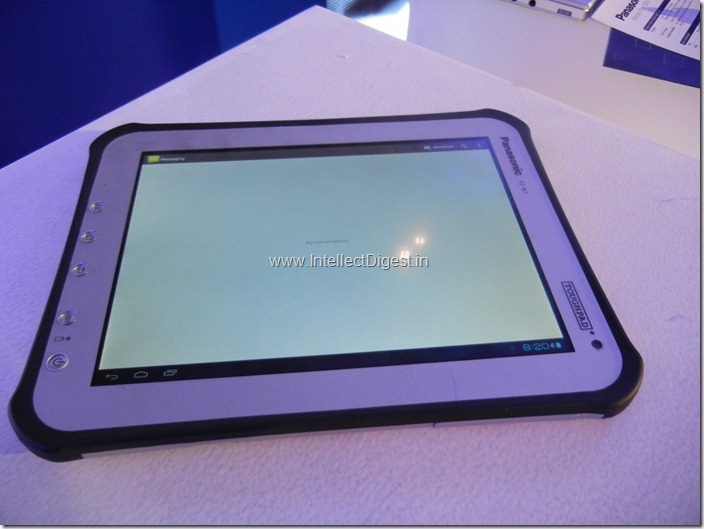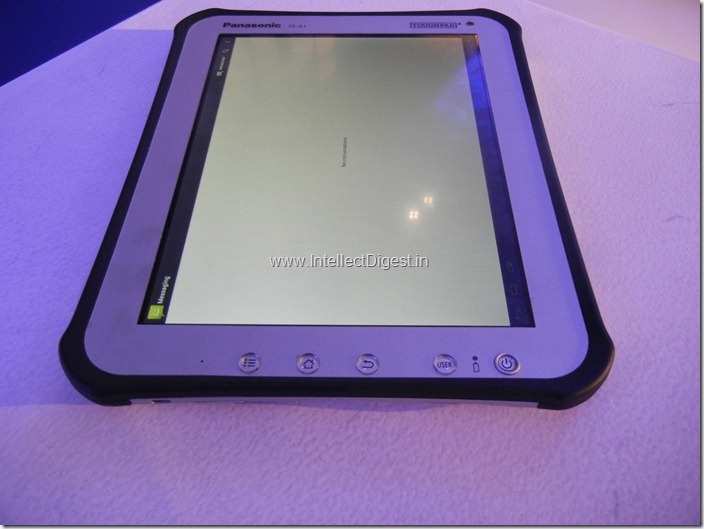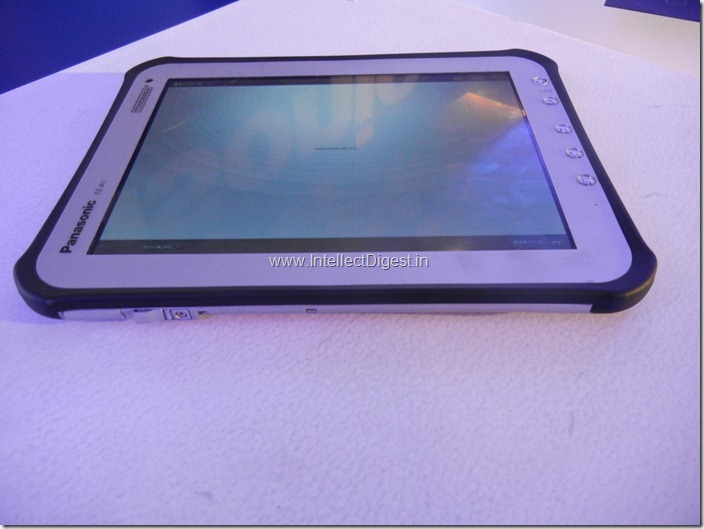 More Pictures of Panasonic Toughbook CF-AX2: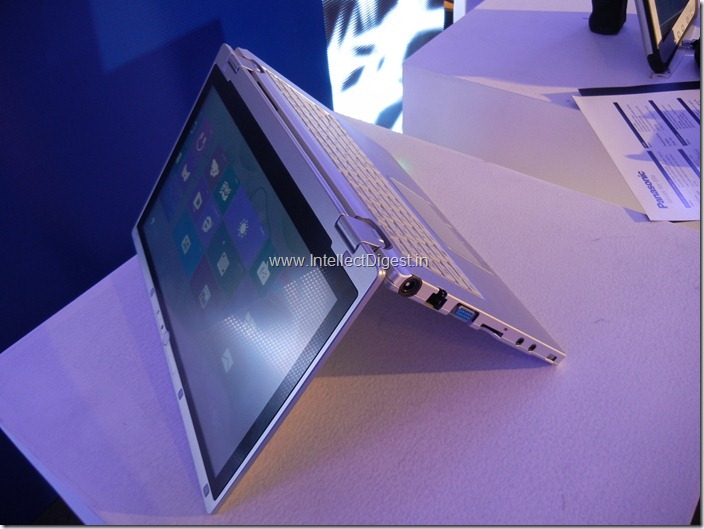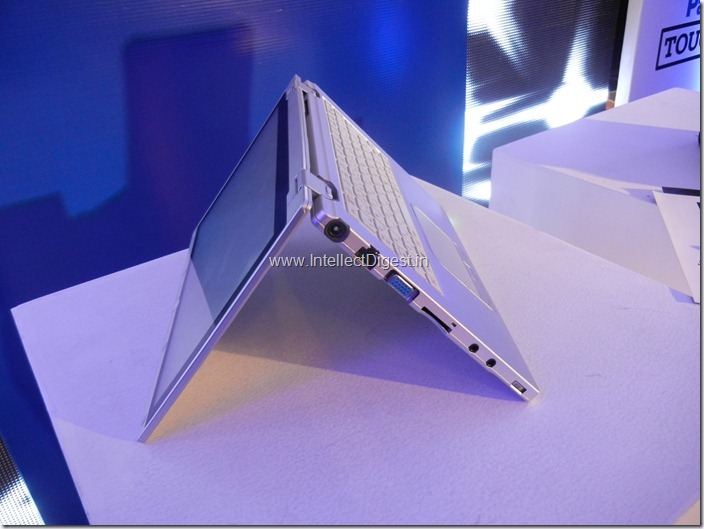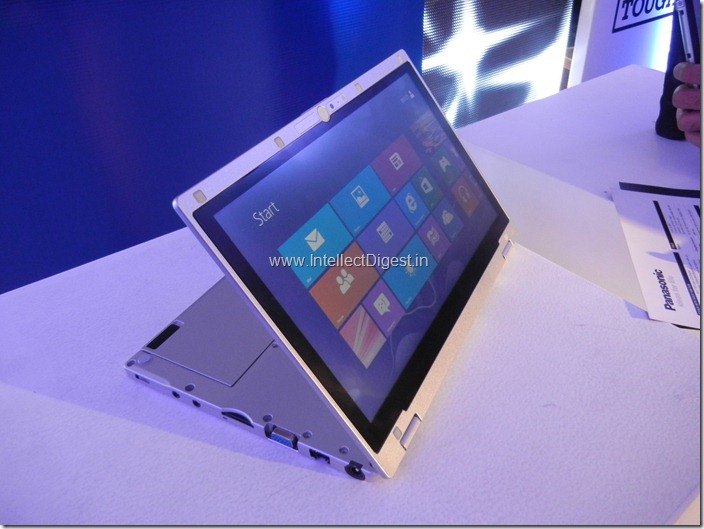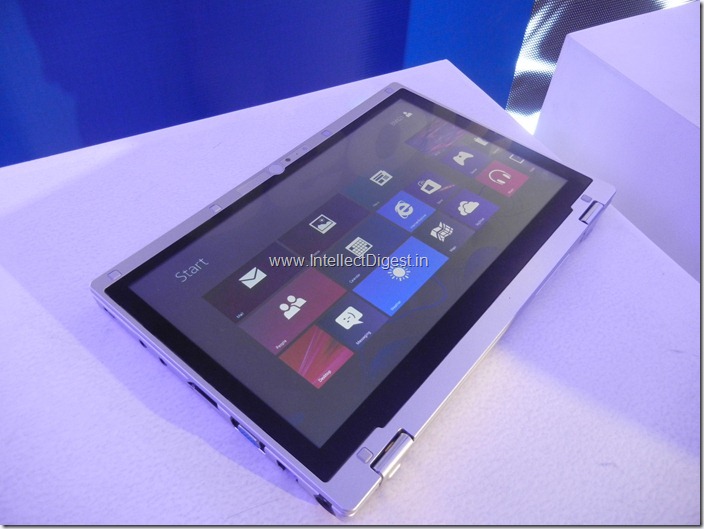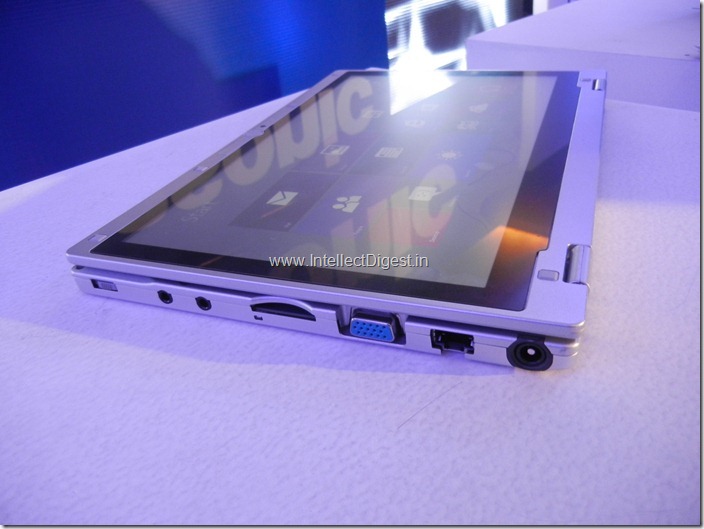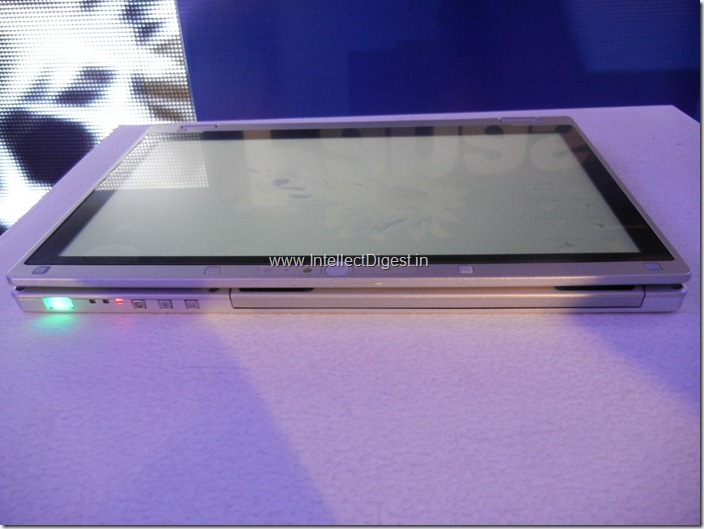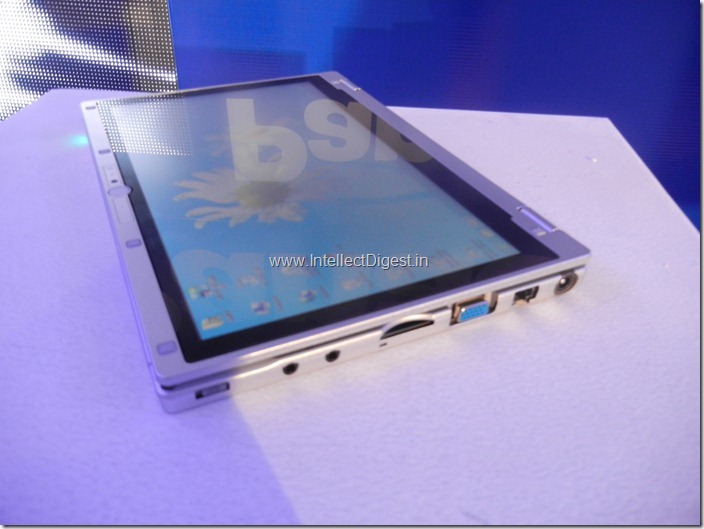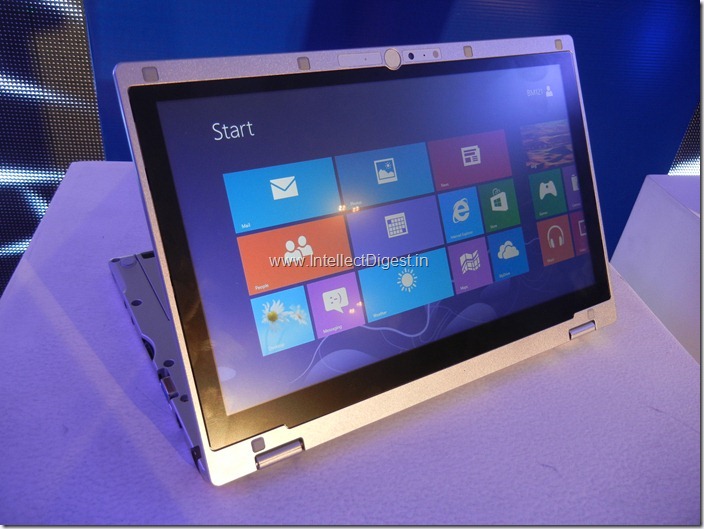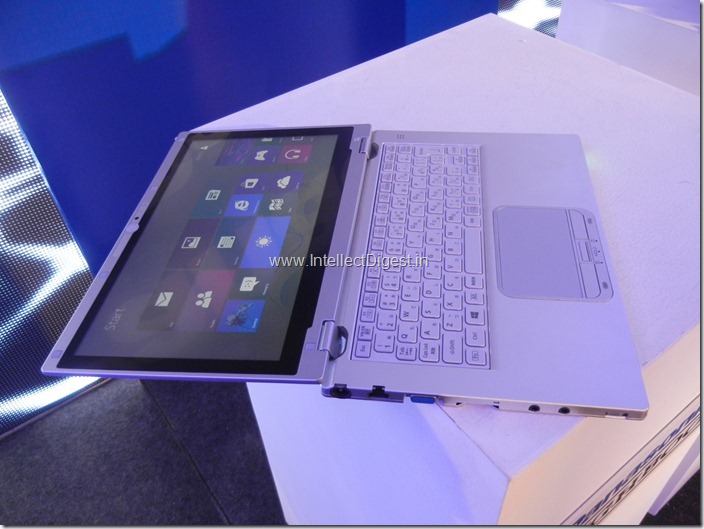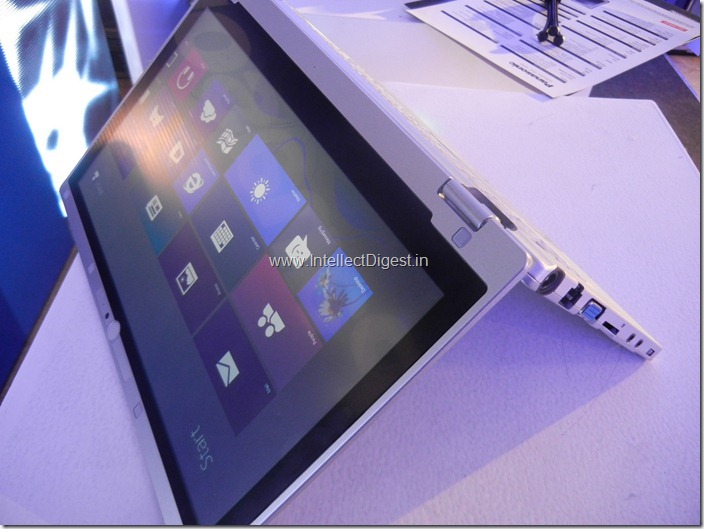 Stay tuned to Intellect Digest. Also check our video reviews here – Youtube.com/intellectdigest
More related stories below: