Now you can add react to messages you receive on Telegram with emojis. Read more to find How To Enable Quick Reactions For Telegram Messages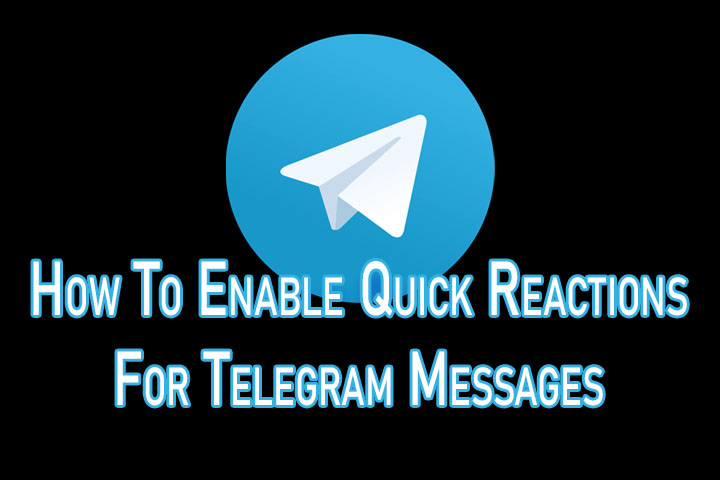 Telegram has added many new features including In-App Translation, Spoiler Text, Message Reaction Support, and themed QR codes for public usernames.
The new update supports quick reactions. It allows users to react to incoming messages with emojis, similar to Facebook Messenger and Instagram. WhatsApp is said to be working on message reactions as well.
Also read: How To Start Google Assistant Driving Mode
How To Enable Quick Reactions For Telegram Messages
On an Android smartphone, go to Chat Settings > Quick Reaction.
iOS users can check Stickers and Emoji > Quick Reaction to choose their default reaction emoji.
That's it! Now, for a quick response, you can react to received messages with emojis.
Also read: How To Lock Picture Folder In Google Photos
Conclusion
Telegram has become quite popular over the last year. However, to compete with the likes of WhatsApp and Signal, it has been regularly adding new features.
In addition to the quick reactions, the popular messaging service also allows you to quickly translate messages in the app. You will see a translate button for messages sent in unknown languages.
Also read: How To Create Shared Albums With Google Photos
The new update to Telegram also brings spoiler text formatting. It allows you to hide the content of a message with potential spoilers for a movie/ tv show. The recipient can see it after a tap.
Any user or group with a public username can also generate 'themeable' QR codes with different colors. These can then be shared with other apps or printed.
Also read: How To Recover Deleted Videos From Google Photos
We hope the above-mentioned article was helpful. Let us know in the comments section below,
More related stories below: