Google Smart Lock is an easy way to keep your devices and your accounts safe. You don't even need to remember passwords and security codes. It works with Android devices, Chromebooks, Chrome browser and compatible apps. Thinking about using Google Smart Lock on Your Android Smartphone? Let us help you. Here's How To Use Google Smart Lock On Android Smartphones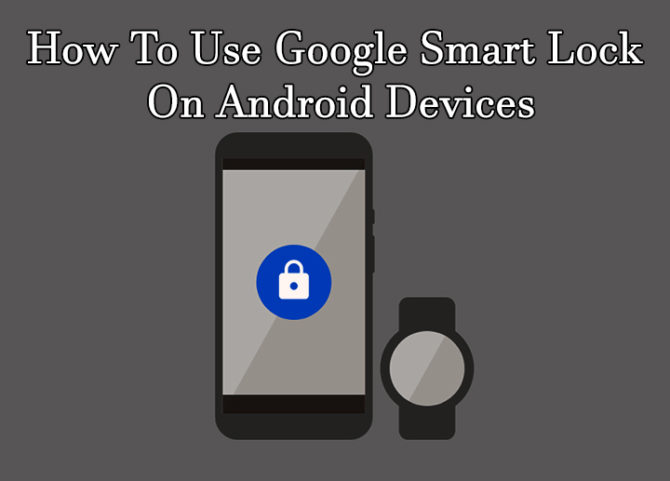 The Smart Lock for Android automatically keeps your device locked when it is not safe. It stays unlocked when it's connected to a trusted device like your smartwatch or when it's in your pocket. You can customize the app based on Bluetooth or NFC connections, trusted locations, etc. It can recognize your face and your voice.
How Does Google Smart Lock Work
Saving Passwords: The Google Smart Lock comes with a password-saving feature that works seamlessly with the Chrome browser and compatible apps. Your passwords are saved in your Google account. You can access these whenever you're signed in on a compatible device. This feature can be easily enabled from Google settings. You can also turn on the 'auto sign-in' feature.
However, for web pages with sensitive data like your bank account, you can block Google from saving passwords.
Voice Commands: You can use the Trusted Voice feature to set up voice detection. Your handset will unlock itself when it hears a voice match. However, this feature isn't considered entirely secure
Paired Devices: You can add your frequently used wearables like a smartwatch or accessories like Bluetooth headset, car stereo, etc as Trusted Devices. This feature is quite intuitive and safe. For example, whenever you receive a notification on a paired smartwatch, you can easily respond on your smartphone. If you pair your handset to a Bluetooth device, it will stay unlocked every time your phone connects to that device.
Also read: How To Find Your Parking Spot In Google Maps
How To Setup Google Smart Lock On Android Smartphones
Go to

Settings > Search

 and type in 'Smart Lock'.
Next, tap 'Smart Lock' to customize the settings.
Put in your password, unlock pattern, or pin code or your fingerprint.
You can also set up voice recognition, enable on-body detection, add trusted places and devices.
That's it. You will see a pulsing circle at the bottom of your lock screen, around the lock symbol.
Also read: How To Enable Google Chrome's Hidden Reader Mode For Android
For Android apps:
The Google Smart Lock for Passwords is active by default for Android apps. However, you can manually turn it on from Google Settings on your smartphone. You can also turn on 'Auto-sign in' feature which signs you into apps and websites as long as you're signed into your Google account.
In the Chrome browser:
The Smart Lock, automatically, pops up when you login into a website or compatible app. When prompted to save the password, select 'Yes.' Your passwords can be managed from the URL: passwords.google.com.
If you don't want to get these prompts just go into Chrome's Settings > Advanced > Passwords and forms and tick off the box that says 'Offer to save your web passwords.'
Also read: How To Read Google Ebooks On Your Smartphone For Free
More related stories below: