Google has officially launched Android 8.0 operating system. The new iteration of the Android OS is called Oreo. The Android 8.0 Oreo preview was available for developers since mid-March. It comes with a number of new features like icon shapes, dots for notifications, an autofill fill service, smart text selection, a picture-in-picture mode, and more security options. Read more to find about Android 8.0 Oreo Operating System Features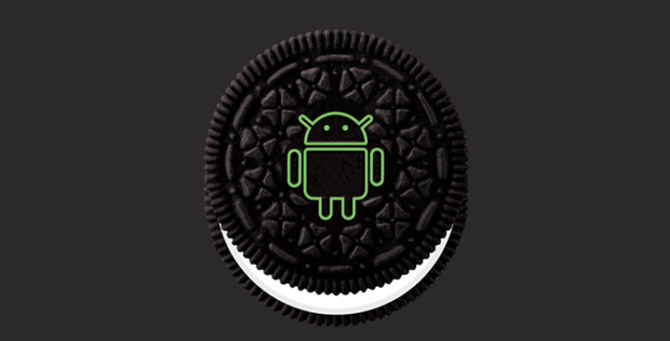 Google claims that the new Android system is smarter, faster, more powerful and sweeter than ever. Here are all the new features:
Performance
2x faster
The new OS offers 2x the boot speed when powering up (measured on Google Pixel). Also, it minimizes background activity in the apps you use for better overall system performance. The new OS limits the frequency of location updates in the background too.
Each app is now allocated a cache budget. When the system is low on resources, the application exceeding the cache budget the most will be the first to have their cached files deleted.
Autofill
The Autofill remembers your logins and allows you to access your favorite apps in a quicker fashion. It asks for your permission, before saving any such pieces of information.
Picture-in-Picture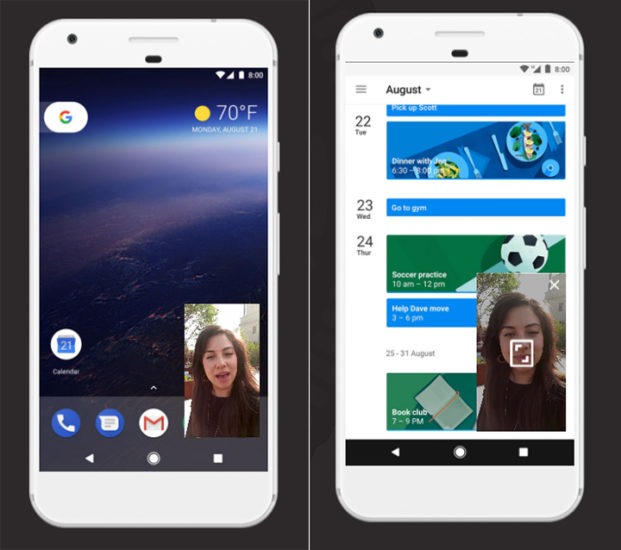 The new feature allows you to see two apps at once.
Also read: How To Reduce App Data Usage On Android Devices
Android Instant Apps
The new feature allows you to teleport directly into new apps right from your browser. Installation is not needed.
Notification Dots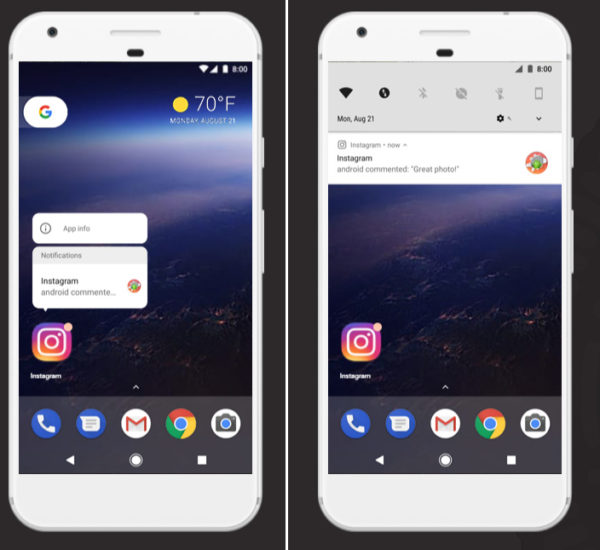 You can just press the notification dots to quickly see what's new, and easily clear them by swiping away. The Android Oreo offers more granular and consistent control over which notifications can appear and where. Users can also hide notifications for a period of time, similar to Inbox snoozing.
Accessibility button
It allows you to quickly access features like magnification, and functionality like Select to Speak from the navigation bar.
Wi-Fi Assistant
The new feature auto-connects you to high-quality open WiFi and secures your connection with a VPN back to Google. There is also a support for the new Bluetooth Low-Energy (BLE) 5.0 standard.
Also read: Best Android Nougat Smartphones Under Rs 25000
Security
Google Play Protect
The new feature allows you to keep your device and data safe from misbehaving apps. It scans over 50 billion apps per day to avoid malware and other malfunctions.
Install unknown apps
The new OS does not allow hostile downloader apps to operate without permission. Users can now permit the installation of APKs per-source.
Emoji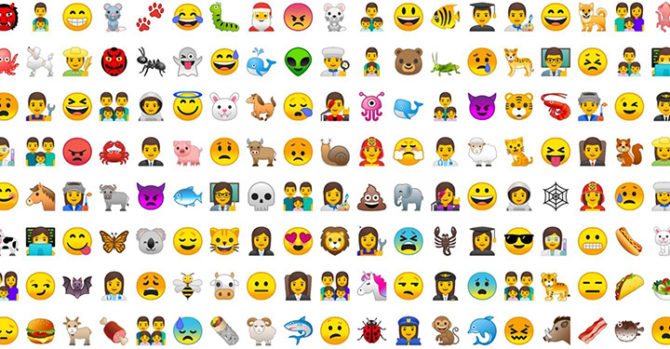 The new OS comes with a fully redesigned emoji set, that includes over 60 new emoji.
Deep color and  Downloadable fonts
Applications can now render richer visual content with more vibrant colors and subtle gradients. The new OS supports full-color management to applications. Also, apps don't need to bundle custom fonts anymore.
Developers can now offer automatically resizing of their text, based on the size and characteristics of the TextView. This makes it easier to optimize the text size on different screens or with dynamic content.
Ambient screen
It highlights the incoming notification with a larger font, highlighted app name and immediate access to actions.
Adaptive icons
OEMs (Original Equipment Manufacturers) can now specify a look for the UI by choosing between various icon shapes. This is achieved by applying masks over a base layer. Adaptive icons can be created using Android Studio.
Also read: Google Allo For Web Announced For Android Devices
Support
Project Treble
The modular architecture makes it easier and faster for hardware makers to deliver Android updates.
Integrated printing support
The new operating system is compatible with all Mopria-certified printers, which includes up to 97% of printers sold worldwide.
API Improvements
The new API allows you to share files across the Internet via web links. Additionally, the API function for high-performance audio includes Native C/C++ audio API. Apps can be configured to programmatically answer phone calls.
Pointer capture
It allows the app to capture all mouse input.
Tooltips
The Android 8.0 comes with support for tooltips (small popup windows with descriptive text) for views and menu items.
Media playback
The MediaPlayer now supports DRM protected material. A VolumeShaper functionality allows developers to integrate support for fade-outs, fade-ins and crossfades. Also, streaming has been improved with the support for MPEG2_TS. Apps can also now mix multiple audio and video tracks at once.
Also read: How to Connect Your Android Smartphone to Your TV
Conclusion
The Android 8.0 Oreo is confirmed to arrive on the OnePlus 5 (along with the OnePlus 3 and 3T) later this year. HMD Global has also confirmed that the Nokia 3,5 and 6 smartphones will receive Android Oreo update. Additionally, several Xiaomi Redmi and Mi devices are expected to get the new update. However, the exact timeline of these updates is not known as yet. Are you impressed with the new update? Let us know in the comments section below.
More related stories below: