Now you can use Google Play Points for movies, shows, and apps on Google TV. Read more to find How To Redeem Google Play Points On Google TV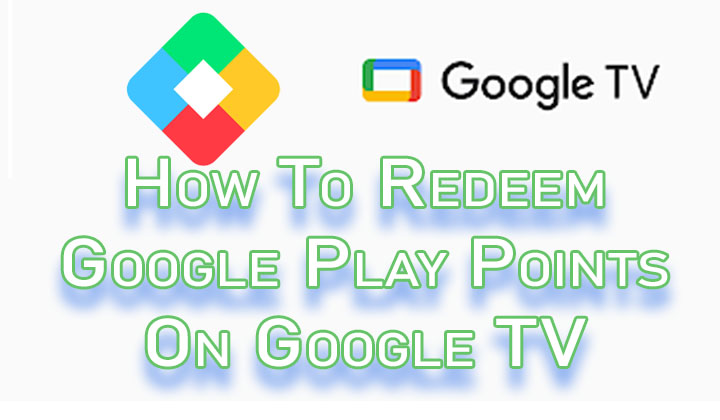 The Google Play Points rewards program was launched in 2019. It offers points to Google customers on purchases made in Google Play and Google stores.
Points are offered on purchasing apps or games on the Play Store, subscribing to Google One from Android, buying games on Stadia's Android app, and more.
Also read: How To Start Google Assistant Driving Mode
Currently, you can't redeem Google Play Points on Google TV. However, you can convert the points to Google Play Credit in the Google Play app and use them.
You can earn points with Google Play purchases made on your computer, smart TV, or streaming devices (Chromecast with Google TV, etc). This works even if you only sign up to Play Points on your Android device.
Also read: How To Create Shared Albums With Google Photos
How To Redeem Google Play Points On Google TV
Open the Google Play Store app on your Android phone.
Next, tap Profile in the top right corner of the screen.
Then, tap Play Points and tap Use.
Now, tap Play Credit in the ribbon above the reward options.
Next, tap the Play Credit amount you wish to redeem and select Use points.
That's it!
Note: You can't earn points for any YouTube purchases. Also, you can't purchase points or convert points to cash.
Also read: How To Lock Picture Folder In Google Photos
Conclusion
The Google Play Points can be earned in different ways, based on the earn rate for the level you're on. For example, you earn one point per $1 on all purchases at the Bronze level.
Currently, there are four Google Play Points loyalty levels – Bronze, Silver, Gold, and Platinum. Once you reach the next level, you will keep that level until the end of the following calendar year.
Also read: How To Check Which iPhone Apps Are Tracking You
Any points you earn will expire one year after the last time your earned/ used your Google Play Points. Also, if you decide to return/ cancel a purchase that you earned points on, those points will be deducted.
The content that offers points on purchase in the Google Play Store depends on your country/ region. For example, you can't redeem Play Credit for books in Austria, Belgium, France, Germany, Greece, and a few more.
Also read: How To Recover Deleted Videos From Google Photos
We hope the above-mentioned article was helpful. Let us know in the comments section below,
More related stories below: