Microsoft started rolling out Windows 10 for PC's in 190 countries back in July 2015. Those who reserved an upgrade, received the update notification in phases within a couple of days after the roll out began. However, there many people out there who are still waiting for the Windows 10 upgrade notification on their PC's. If you are also one of them, and are not able to wait anymore to upgrade the Windows on your PC, then in this post, you will find tutorial on how to upgrade to Windows 10 for free right now without waiting! Read on to find out how you can manually force Windows 10 upgrade on your PC.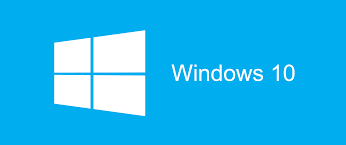 How To Upgrade To Windows 10
This tutorial will let Windows 7 SP1 and Windows 8.1 users to upgrade to Windows 10. The Windows 8 users will have to first upgrade to Windows 8.1 for this upgrade. Follow the steps below to manually upgrade to Windows 10:
Go to 'C:\Windows\SoftwareDistribution\Download' folder on your PC and delete all the files in that folder. If you have Windows installed on any other drive then replace the drive in the given format.
Now open the search bar and search 'Windows Update'.
Now once again open the search bar and type 'cmd'. From the drop down menu, right click on the 'Command Prompt' option and select 'Run as Administrator'.
In the Administrator: Command Prompt box, type 'wuauclt.exe /updatenow' without pressing enter.
Now go to 'Windows Update' box which you opened in the second step and click on 'Check for updates'.
Windows will now start 'Checking for updates'.
Open the Command Prompt box and press enter.
Now status will show that Windows 10 is being downloaded.
Note: We advise you to take proper back up of your data on cloud storage or external hard drive to save you from loosing data.
If you have already upgraded to Microsoft Windows 10 and are not happy with the upgrade, then you can check out our tutorial on- how to downgrade from Windows 10 to Windows 8.1 or Windows 7.
Also Read: Windows 10 Mobile Tipped To Launch In September
More related stories below: