Recently Samsung launched Galaxy Gear 2, Gear 2 Neo and Gear Fit in India and other countries. Now the company announced that these wearable devices support 20 of Samsung high-end devices. There are 20 smartphones and 8 Samsung Tablets in this list. The Galaxy Gear devices offer smart notifications and fitness data. For that, you need to install Gear Manager or Gear Fit Manager applications in your Samsung Galaxy device.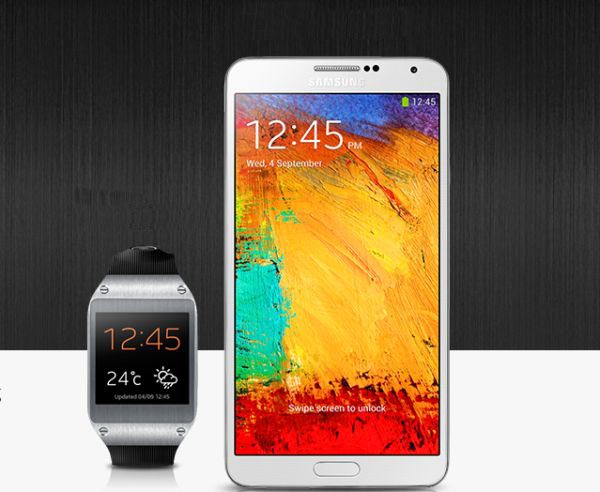 The Samsung Galaxy Gear wearable devices were launched last year in September. The Galaxy Gear was launched with Samsung's popular device Samsung Galaxy Note 3. At that time this wearable device was only compatible with three devices which are top premium devices from Samsung. Now the Samsung has expanded the compatibility of these devices and came up with a list of 20 devices that support wearable Galaxy Gear.
These new wearable from Samsung supports
Samsung Galaxy S5, the Galaxy S4, Galaxy S4 Zoom, Galaxy S4 Active, Galaxy S4 Mini,
Samsung Galaxy S3, Galaxy Note 3, Galaxy Note 3 Neo, Galaxy Note 2,
Samsung Galaxy Mega 6.3 and the Galaxy Mega 5.8
Talking about tablets, the wearable will support
The Galaxy Tab4 series- The Galaxy Tab4 10.1, Galaxy Tab4 8.0 and Galaxy Tab4 7.0,
Galaxy Tab PRO series – The Galaxy Tab PRO 12.1, Galaxy Tab PRO 10.1 and the Galaxy Tab PRO 8.4.
The wearable also run with Samsung Galaxy Note PRO 12.2 and the Galaxy Note 10.1 2014 Edition.
Now according to some rumours, Samsung is trying to make Gear compatible with some other manufacturer devices too including Google Nexus 5, HTC One M8 and HTC One M7. But right now there is not any official word from Samsung about this. But if you want to play with these wearable devices, you need to own one of above mentioned 20 devices.
One more interesting thing we found that 9to5google and its team found a way to run the Galaxy Gear with other Android devices at its full potential. The other smartphones worked fine with Galaxy Gear, but Gear 2 and Gear Neo failed to run with other devices with the similar method.
Currently only Sony Smartwatch and Pebble find way to run with any android device you own, so you can go with these guys if you have other device that not mentioned in above Samsung device list.
For More Stay tuned with   Intellect Digest India   and like us on   Facebook   or follow us on   Twitter  .
More related stories below: